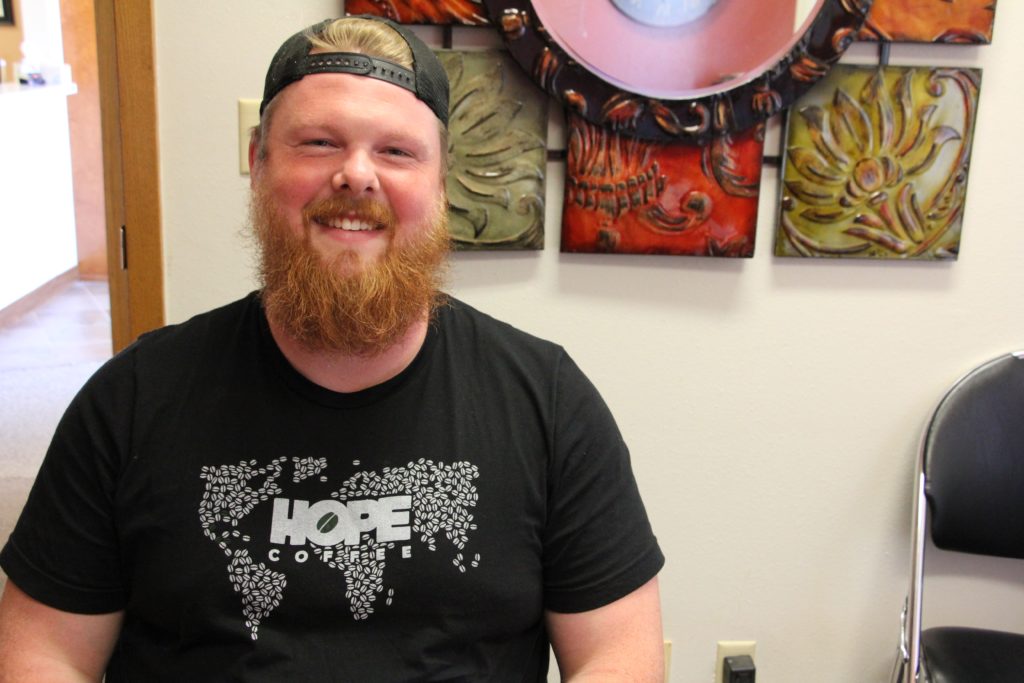 Sarah Ebeling | Editor
Some people know from an early age what they want to be when they grow up. Sometimes it is a parent's influence or a teacher, neighbor, or family friend. However, that's not always the case.
Dylan VanMeveren is a perfect example. The 26-year-old was born in Brookings and in third grade moved to Sioux Falls before moving again to Freeman the beginning of his junior year and graduating from there. From Freeman, VanMeveren's journey into adulthood, college plans and life made a drastic change.
He explained that as an undergrad he knew he wanted to help people which is why he chose pre-med. After two years of traveling his planned path, VanMeveren's mom was diagnosed with a rare form of cancer.
"I didn't know at the time, but she was given six months to live. Through the process of mourning what I thought would be the certain death of my mother, I began to think that even if I was the best oncologist in the world and cured her cancer, it wouldn't be as important as saving her soul," he said.
Today, VanMeveren's mom is cancer free and doctors can not explain how it happened, but they do say the tumor she needed removed, disappeared before her scheduled surgery.
It was during this whole process that VanMeveren switched his major from biology to philosophy and sociology, double majoring in preparation to go into seminary.
VanMeveren noted that he wanted an atheistic education to be able to handle all of the different objections he would run into as a pastor.
After his three years in seminary, VanMeveren became the youth pastor and worship leader at Bethel Baptist in Brookings and then becoming the pastor at Salem Free Lutheran in Freeman. In August, VanMeveren officially took the job as the new pastor at First Presbyterian Church in Parker, after having been preaching there for three months.
He noted that although he is the pastor at two different denominational churches, he preaches one sermon and said he basically does the same order of service for each.
VanMeveren said that the details that make each religion different is something he really doesn't address because the differences between a Lutheran and a Presbyterian are really nothing people are concerned about.
VanMeveren has no office in Freeman but does have an office in Parker and spends two days a week in town, plus Sundays.
"I love being in Parker. It is small enough that it feels like everyone knows each other. And I love seeing everyone driving around on their golf carts," he laughed.
When VanMeveren is not preaching, or spending time with wife Katie and the couple's 15-month-old daughter Everly, he keeps busy with his non-profit painting company he owns. He noted he recently partnered with the City of Sioux Falls to paint low income housing for free. He said he has painted two homes so far, plus he just finished painting First Presbyterian in town.
"I bought some stuff and would like to do more painting for people who can not afford or are not able to paint themselves," he said.
VanMeveren said he is excited to be in Parker and excited to try to get more people back into church. He noted the favorite part of his job is finally getting to be a pastor.
"In all the other secular jobs that I have had, I have always blessed people instead of doing my actual job, like giving away things for free. I've always been interested in blessing rather than doing what my boss wanted me to do," said VanMeveren. "Now, it is my job to bless people and I can do what my boss wants me to do."
VanMeveren can be reached via email at at Dylan.vanmevern@outlook.com or at 605.360.3821 for both phone calls or text messages.