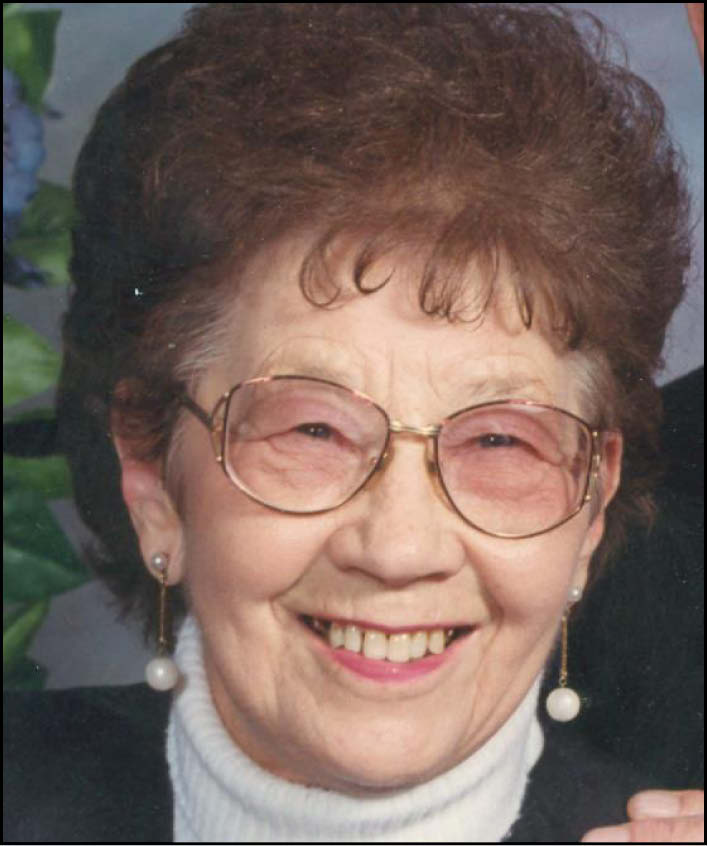 Alice "Tootie" Ihnen
96
Tuesday, Sept. 5
Chancellor
Alice "Tootie" Sikkink was born in eastern South Dakota, on Nov. 8, 1920. She grew up near Davis with her six stepsiblings and 12 half siblings.
On Dec. 1, 1937, she married Raymond Ihnen in Sioux Falls. The couple farmed near Hurley, where Tootie was active in the farming operation and had a large garden. They moved into Chancellor in 1973. Tootie co-owned and operated the Chancellor Café for several years. Raymond died Aug. 19, 2007.
Tootie was an active and faithful member of Chancellor Reformed Church. She had worked as the church janitor for many years. Tootie was a hard working individual who raised vegetable and flower gardens. She canned large quantities of garden produce. She enjoyed singing and yodeling. She loved her grandchildren and enjoyed babysitting them.
Besides her husband and parents, Tootie was preceded in death by all of her stepsiblings and six of her half siblings.
Grateful for having shared her life are her children: Roger (Denise) Ihnen, Lennox, Dennis (Mary Kay) Ihnen, Hurley and Donna (Leon) Johnson, Piedmont; nine grandchildren: Darrin Ihnen, Angela Kilmer, Stephanie VanderWaerdt, Tod Ihnen, Jay Ihnen, Heath Ihnen, Delena Tupy, Dalice Johnson and Darby Johnson; 22 great-grandchildren; 10 great-great-grandchildren; six half siblings: Merle Ihnen, Alexandria, George Ihnen, Chancellor, Ronnie Ihnen, Worthing, Berdell Luke, Freeman, Darla Schneider, Hurley and Nancy Loomis, St. Peter, Minn., as well as other relatives and friends.
A funeral service was held Saturday, Sept. 9 at Chancellor Reformed Church with interment Chancellor Reformed Cemetery.
Arrangements provided by Dindot-Klusmann Funeral Home.