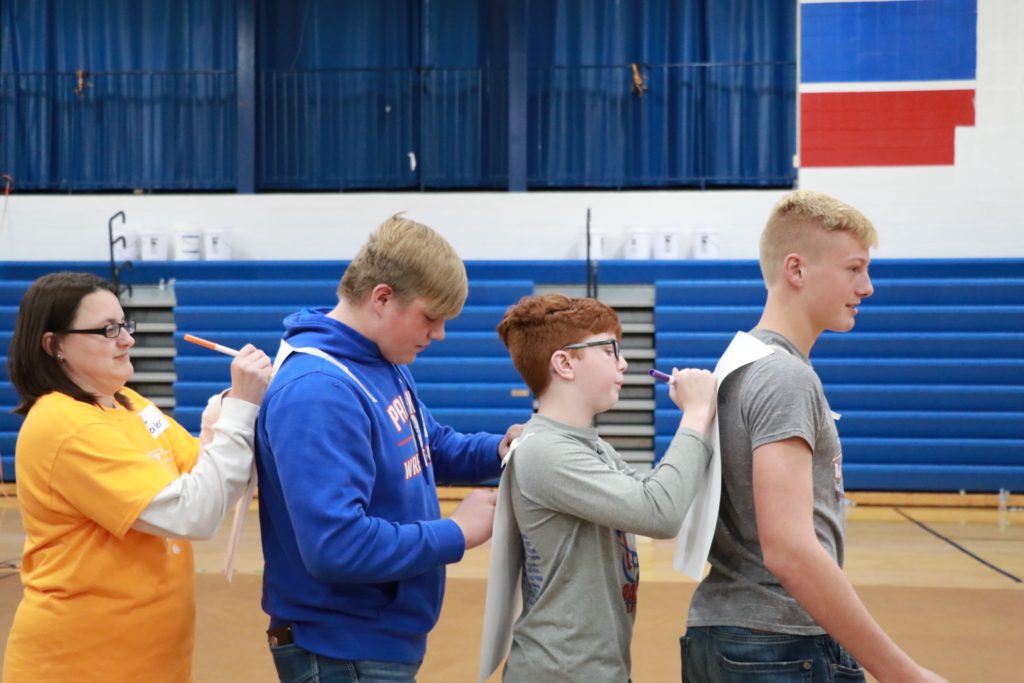 Dawn Rye | Writer
A program called Challenge Day uses the power of peer pressure and group thinking to establish to students that everyone no matter their story is a victim of anti-bullying. Challenge Day teaches tolerance and acceptance to schools nationwide.
On Monday, Oct. 21 Parker junior high seventh and eighth-grade students participated in Challenge Day which was considered a light version session.
Parker Guidance Counselor Darmi Vogel said the school decided to participate in Challenge Day so their students could see the impact of kindness and be the change. She explained the goal at the end of the day was for students to see they are not alone. That everyone has something going on in his or her life. She noted that it is ok to be different and that students need to respect and honor each other's differences.
Vogel said the most challenging part for her about the day was making sure everything fell into place and finding adult participants.
"We had an awesome group of adult participants. They ranged from teachers, retired teachers, pastors, and community leaders," said Vogel.
She explained throughout the day students started with games, dancing and moved into the "cross the line" activity. Students also had the opportunity to share in small groups. Challenge Day representatives Katie Salvage and Kevin Synarski asked the following " if you really knew me (fill in the blank)?" Students then had the option to answer or to sit quit. Vogel said the day finished with sharing compliments that ended in a very emotional and powerful session.
She noted the most exciting part for her was seeing how the students reacted to the day with their tears, smiles and laughter. She hoped at the end of the day they grasped a better understanding of each other.