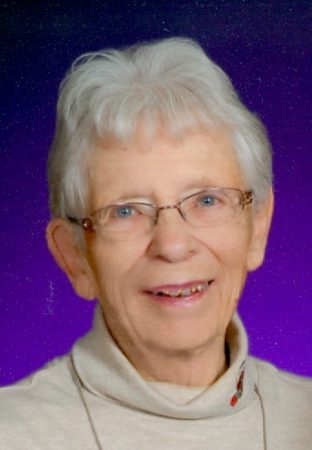 Erma Langerock
85
Sunday, Sept. 9
Marion
Erma Lila Langerock was born on Aug. 12, 1933, near Parker to George and Johanna (Williamson) Bousfield. After attending all eight grades at McDonald District #17 school in the country she graduated from Parker High School in 1951.
On March 6, 1951, she was united in marriage to Luverne Langerock at the Methodist Church in Parker. They moved to a farm southwest of Monroe where they lived, raised their three girls, and farmed for the next 43 years, moving into Marion in 1993.
In the fall of 1950, she accepted Christ as her Lord and personal Savior. After having grown up in the Methodist Church she transferred her membership to the Sandham Memorial Reformed Church, now Calvary Reformed. She was very active through the years teaching Sunday School, Catechism and Bible School, playing the piano and organ and accompanying choirs. Also, she was a member of the Reformed Church Women and held offices in the local and Union levels.
Erma and Luverne were very civic minded, belonging to both Monroe and Marion community clubs; they received the Eminent Citizen Award of Marion in 1983. She was also active at the Tieszen Memorial Home, had been a member of the Auxillary, group leader of Bible study and playing the organ for chapel services for many years.
Grateful for having shared her life are her husband Luverne; three daughters, Diana Langerock, Orlando, Fla., Valarie Beckstrand, Marion and Susan Schuldt, Sioux Falls; four grandchildren, Justin (Lindsey) Beckstrand, Mike Beckstrand, Jenna (Collin) DeWitt and Jessica (Andy) Powell; and three great-grandchildren, Kinley, Jeb and Beckham. She was preceded in death by her parents, a brother Wilbur Bousfield and a sister Eileen Brockmiller.
Funeral services were held Friday, Sept. 14 at Calvary Reformed Church, Monroe with burial in the Monroe Cemetery.
Arrangements provided by Hofmeister Jones Funeral Home.