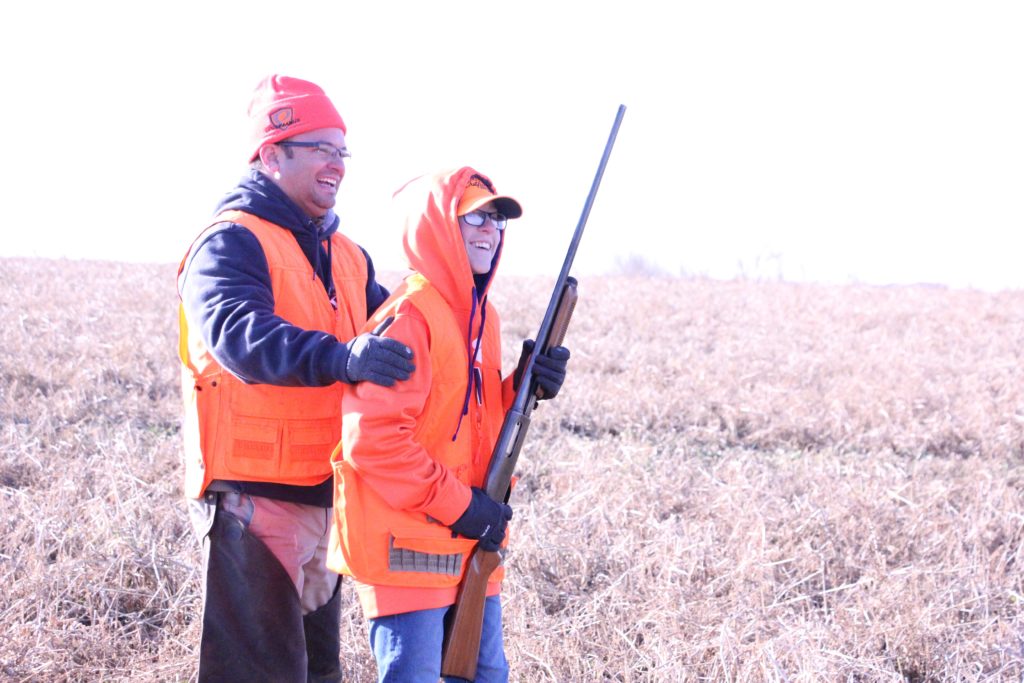 Sarah Ebeling | Editor
Country music artist Mark Wills was in Parker over the weekend. After an invite to be part of the annual Youth Pheasant Hunt's concert event, Wills made the trip from his home in Atlanta, Ga. to help raise money for the annual event. 
It wasn't just about the concert though on Saturday. For 15 boys who took part this spring in the Parker's hunt safe classes, it was a chance for them to take what they learned to the field and spend the day with mentors pheasant hunting. And hunt they did. The group spent the morning at Hunters Pointe of rural Humboldt and started the day shooting clay pigeons. At 10 a.m. they headed out to test their luck at birds. The first year hunters were able to bring in 18 birds during their morning shoot before heading in for lunch.
By 6 p.m. or so, the hunters were in Parker to enjoy the concert and tell the crowd of over 350 about their day in the field.
Just after 7 p.m., Wills took to the stage and his almost 90 minute acoustic concert was a hit with concertgoers.
All proceeds from the concert were given this year to McCrossans Boys Ranch.