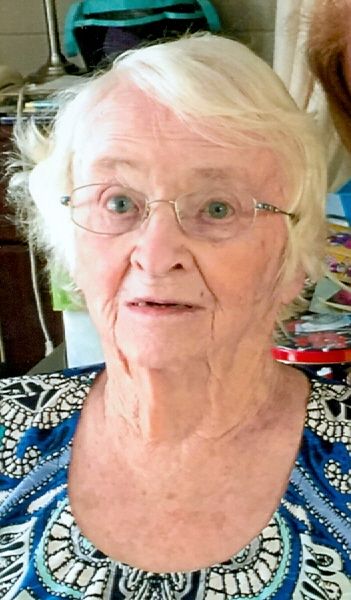 88
Wednesday, May 15
Sioux Falls
Kathleen I. Freed was born on June 15, 1930, at Parker to Golden and Dorothy (Dopp) Carrell. She grew up at Parker where she graduated from Parker High School in 1948.
On May 7, 1951, she was united in marriage to James Freed at Luverne, Minn. She received her nurse's training at McKennan Hospital where she was employed for many years as an RN in the emergency room. They lived in Sioux Falls and in 1978 moved back to her family's home place near Parker. For the past four years, she has been a resident of the Tieszen Memorial Home in Marion.
Grateful for having shared her life are her two daughters, Cynthia (Dennis) Washburn and Linda Freed, all of Sioux Falls; and a granddaughter Angelia Washburn, Sioux Falls.
She was preceded in death by her parents, husband James in 1998 and a brother Ralph.
Funeral services were held Monday, May 20 at the Tieszen Home Chapel, Marion and burial will be at Rosehill Cemetery, Parker.
Arrangements provided by Hofmeister Jones Funeral Home.