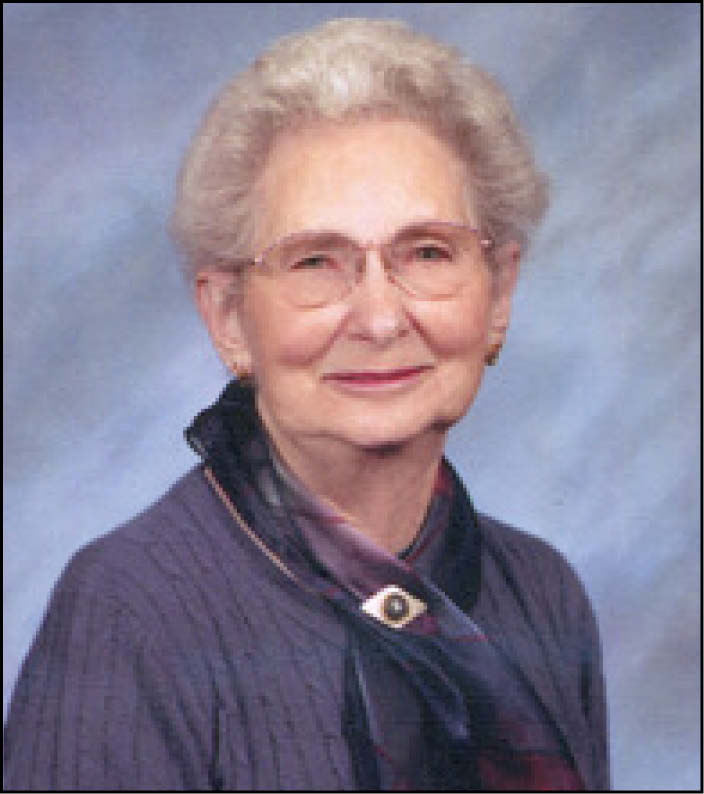 Mae Louise Jongeling-Schmidt
94
Wednesday, Aug. 2
Marion
Mae Louise Holkan, daughter of Albert C. Holkan and Rosa Rogers, was born on May 17, 1923. She was the second youngest of 11 children and moved frequently as a child.
On Feb. 22, 1941, Mae married Ben Jongeling in Parker. They had a wonderful marriage and enjoyed being together with their five children, family and friends. Life was always an adventure for Mae and she always had a smile to give. After Ben's death in 1994, she remained in Sioux Falls and kept busy with family, friends and church.
In the summer of 1996, Mae was joined in marriage to Lloyd Schmidt and moved to Marion. It warmed everyone's heart to see the two together and they were so happy until his unexpected death in Jan of 2000. Mae moved back to Sioux Falls and kept busy with family, friends, church and demo's for Hy-Vee where she became known as the "pizza lady." She lived by her belief that when you give a smile you always get one back and we witnessed that right up to the day she passed on.
Grateful for having Mae in their lives are her three sons, Ken (Patty) Jongeling of Sioux City, Iowa, Dave (Pearlene) Jongeling of Rapid City and Dan (Amy) Jongeling of Ft Myers, Fla.; and daughter, Barbara (Dennis) Jensen of Sioux Falls; 19 grandchildren; 30 great-grandchildren: and two great-great-grandchildren.
Mae was preceded in death by her husbands, one daughter and a stillborn son and all of her siblings.
A funeral service was held Tuesday, Aug. 8 at Miller Funeral Home – Southside Chapel with interment at Chancellor Reformed Cemetery, Chancellor.
Arrangements provided by Miller Funeral Home – Southside Chapel, Sioux Falls.