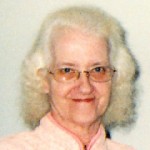 Marcia Hovaldt
75
Friday, Aug. 24
Sioux Falls
Marcia Jon Hovaldt was born on March 16, 1943, at Pierre to John and Rose (Matteson) Feller. Her family lived in Pierre before moving to Missouri for a time.
The family moved to Parker where she met Dale Hovaldt and they were united in marriage on March 18, 1961, at Rock Rapids, Iowa. They lived in several places across the US as Dale served in the US Army. After his discharge from the service, they lived in Gettysburg for a short time before moving to Sioux Falls. She worked at various jobs in housekeeping. The past few winters they enjoyed being snowbirds in Texas.
Grateful for having shared her life are her husband Dale; five children, Clayton, Egan; Victor, Sioux Falls; Sheldon (JoLynn), Canton; Herman (Tonya), Harrisburg and Christian (Sally), Larchwood; 13 grandchildren and many great-grandchildren; and brother and sisters, Caroline, Imelda, Nancy and Raymond. She was preceded in death by her parents, a son Troy and two sisters, Violet and Patricia.
Funeral services were held Tuesday, Aug. 28 at the Seventh Day Adventist Church in Sioux Falls.
Arrangements provided by Heritage Funeral Home, Sioux Falls.