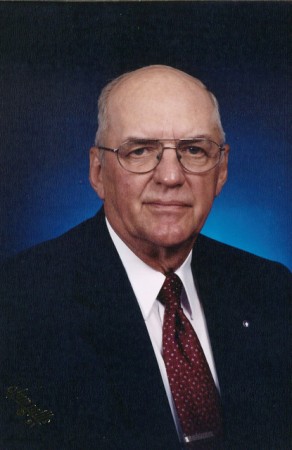 Orville Langerock
83
Saturday, Aug. 4
Marion
Orville Wayne Langerock was born to Francis and Minnie (Dykstra) Langerock on July 2, 1935, on a farm near Canistota. He attended country schools near Marion and graduated from Monroe High School in 1953, and then briefly attended college in Springfield in 1953.
Orville entered the Army in January of 1954 and was stationed at Fort Riley, Kansas for basic training. After basic training in Kansas, he went to "Heavy Maintenance Ordinance School" at Aberdeen Proving Grounds in Baltimore, Maryland. He then served the remainder of his tour of duty in Germany.
Orville was "Born Again" in April of 1952 under the Ministry of Roland Walker. Orville had a passion for lost souls of the world. In 1975, he was invited to become a Gideon, where he served locally as well as at the state level. Orville also had the opportunity to go to Argentina on an Extensions Action Program with other Gideons in our country and other countries to place God's word with the lost.
Orville married Beulah Davis in Jan. 26, 1956 upon his return from Germany. He then began his farming career. This union was blessed with two children. Lisa (Curt) Matthies and Larry (Karolyn Hofer) Langerock. Orville enjoyed his children, grandchildren and great-grandchildren.
Grateful for sharing his life is daughter Lisa (Curt) Matthies of Marion and son Larry (Karolyn) Langerock of Marion. Grandchildren: Kalah (Steven) of Marion, Kolleen (Russell) of Salem; Koleman of Marion; Lincoln, Landon, Lawton and Logan all of Marion. Great-grandchildren: Markus and Harper Luke of Marion; his brother, Luverne (Erma) Langerock, Marion; and his sister-in-law, Mary Ellen (Ron) Dykstra of Sioux Falls, many special nieces and nephews, cousins and friends. He is preceded in death by his wife of 62 years, Beulah Langerock and his parents Frances and Minnie Langerock, parents-in-law, Kenneth and Ella Davis, and granddaughter Abbie Langerock.
Funeral services were held Wednesday, Aug. 8 at First Church of God in Marion
Memorials should be directed towards Gideons International.
Arrangements provided by Walter's Funeral Home, Marion.