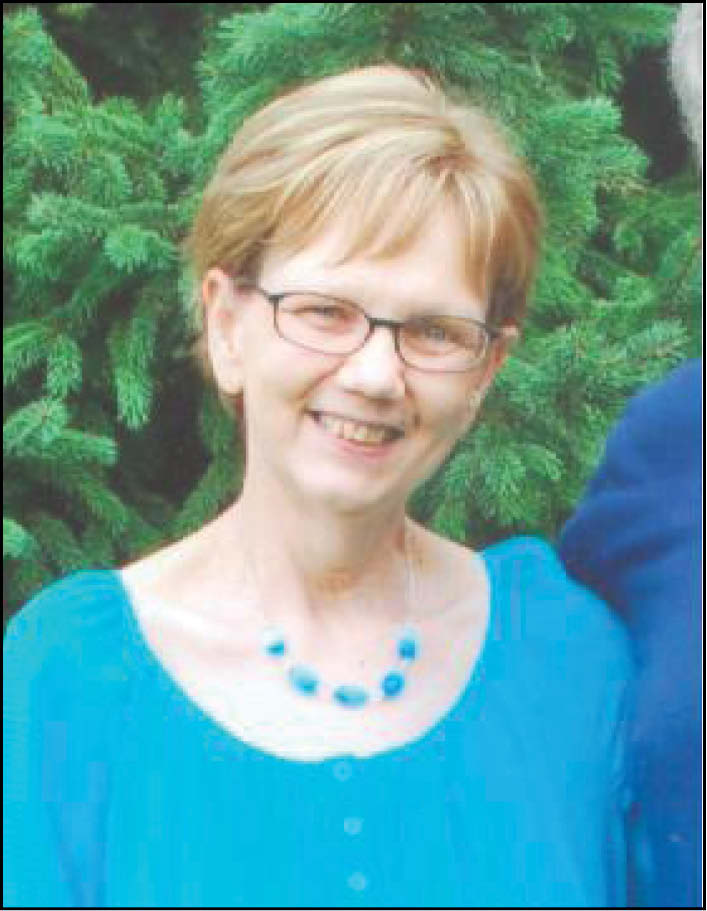 Sandy Knock,
60
Friday, Sept. 22
Tea
Sandra Kay Stockwell was born on Sept. 29, 1956, in Sioux Falls the daughter of Richard and Sylvia (Reiners) Stockwell. She grew up attending school in Tea and Chancellor and then graduated from Lennox High School in 1974. She went on to graduate from Stewart School in Sioux Falls, with a degree in cosmetology.
On April 29, 1977, she married Arlon Knock at Lennox Ebenezer Presbyterian Church. The couple made their home in the Tea/Lennox area. Sandy was a special education aid for the Lennox and Tea school districts for over 26 years.
Sandy was a member of Lennox Ebenezer Presbyterian Church and attended Trinity Lutheran Church, Tea. She had been a 4-H leader for over 20 years. She enjoyed reading and crafts, especially making greeting cards with the use of stamps. Most importantly, she loved her family. She would never miss their sporting, FFA or school events. She adored her grandchildren and valued the many friendships she made throughout her life.
Sandy was preceded in death by her parents.
Grateful for having shared her life are her husband Arlon Knock, Tea; children and grandchildren: Matt (Erin) Knock, Tea, Kelley (Luke) Kruger, Chloe, Tea and Tom (Kristen) Knock, Ryder and Riley, Alcester; siblings: twin sister, Cheryl (Harold) Gage, Sioux Falls, Linda (Bruce) Herther, Sioux Falls and Richard (Jeaneen) Stockwell, Chancellor as well as many other relatives and a host of friends.
A funeral service was held Tuesday, Sept. 26 at Lennox Ebenezer Presbyterian Church, Lennox with interment in Trinity Lutheran Cemetery, Tea.
Arrangements provided by Dindot-Klusmann Funeral Home Lennox.