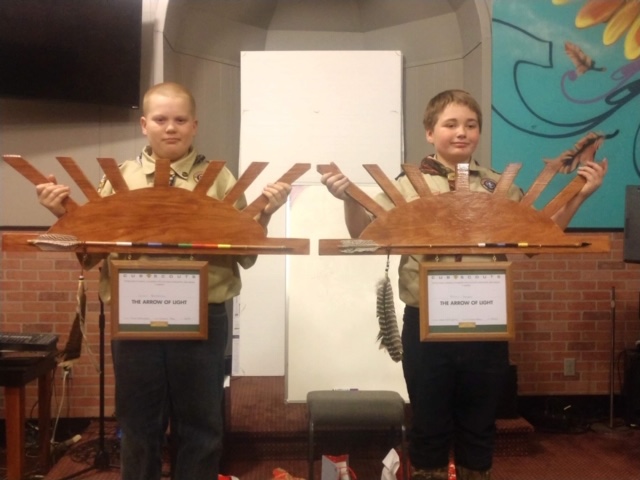 Dawn Rye | Writer
The difference between Cub Scouts and Boy Scouts involves critical categories with a group structure, leadership and earning awards.
Local Cub Scouts Conner Berthelsen and Mason Senger, both of Parker, recently earned their Arrow of Light award. The duo is part of the Parker/Marion Pack 648.
"As a leader, we are proud of how hard the two worked to complete their requirements especially in the last few months as they pushed hard to graduate by the end of the year," commented Troop Leader Jess Niezwaag.
She explained Berthelsen joined in 2015 as a first grader and Senger joined later in fourth grade.
Niezwaag said at each level, Cub Scouts have to work through six or seven different challenges to move up in ranking. As Berthelsen and Senger venture to Boy Scouts, they will embark on many hiking and camping trips with their troop.