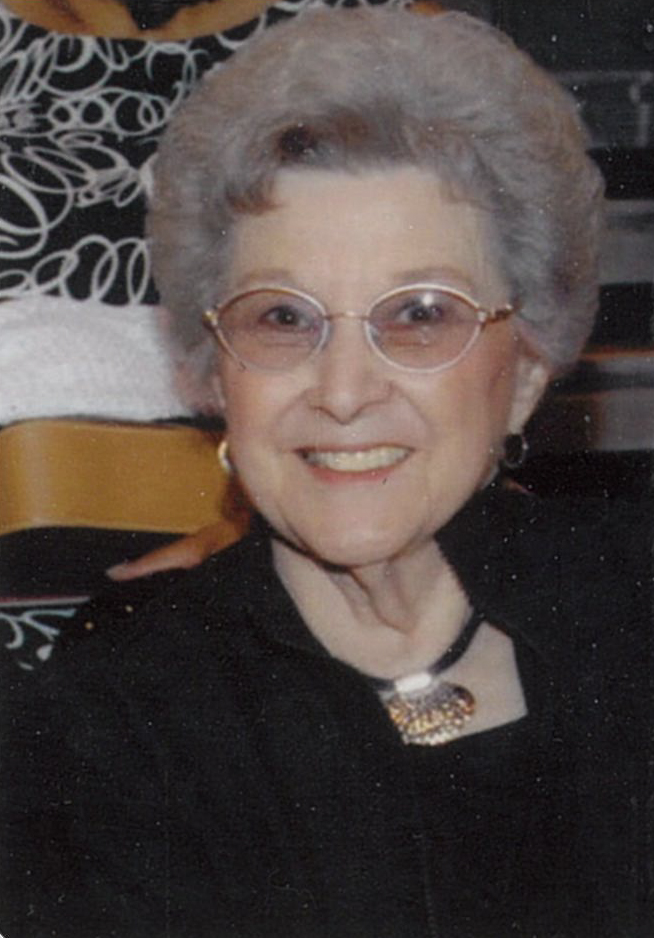 Thelma Faye Richards
97
Saturday, March 9
Sioux Falls
Thelma and her late husband, Milford, married June 6, 1942, in Washington, D.C., and enjoyed 68 years together until his death in 2010. They owned and operated the Jack and Jill store in Marion for 23 years before retiring. Thelma loved music and sang and played piano for her church and other events. She became an accomplished oil and watercolor artist in retirement.
She was preceded in death by her parents, Peter and Sarah Adrian, her husband, Milford, her brother, Wallace Adrian, and great-granddaughter Madison Noordsy Wilson. Survivors include her two daughters, Connie Richards (Salisbury, Md.) and Pat (Tom) Noordsy (Sioux Falls); five grandchildren: Christopher Noordsy (Williston, N.D.), David (Becky) Noordsy (Brookings), Michael (Gaea) Noordsy (Sioux Falls; Adrian (Claudi) White (London, England) and Caitlin (Eric, deceased) White Dean (Apex, N.C.); seven great-grandchildren: Gerrod, Sydney, John, Luke, Ellia and Liam Noordsy and Beck Dean; two great-great-grandchildren, Reece and Rhett Wilson; her sister, Margene (Eldon) Ortman (West Lafayette, Ind.); and sister-in-law, Loretta Adrian (Hermosa), cousins, nieces and nephews.
Funeral services were held Thursday, March 14 at First Church of God, Marion.
Arrangements provided by Walters Funeral Home, Marion.
The family is deeply grateful to the caregivers who tended to her needs in the last phase of her life. IDonations in her honor may be made to the Christian Worship Hour, P.O. Box 2002, Aberdeen, SD 57402-2002.