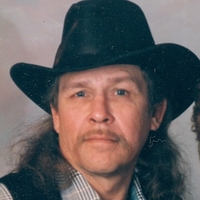 69
Monday, Dec. 23, 2019
Davis
Tim was born on June 18, 1950, in Onida to Marvin and Elsie (Kennedy) Westphal. He was the second of five children. He graduated from Onida High School in 1968 and he enlisted in the Army in the summer of 1969. He was granted an early honorable discharge due to the unexpected death of his mother. He returned home to help care for his family.
On Aug. 28, 1972, he married Sheila Ann Thompson in Pierre. On Dec. 17, 1973, they welcomed their firstborn son Richard. Two years later they welcomed a daughter Timberly on Feb. 17, 1976.
They moved the family to eastern South Dakota for better employment opportunities. He worked for many years in packing plants and finished his career making cabinets. After many years of hard physical labor, his body was rebelling and no longer working at optimal capacity. He made the decision to retire in 2012.
There are many adjectives that can describe Tim, but the first one that comes to mind is stubborn. Once he made a decision to do something or get something you best stay out of his way. Passionate is another great description of him. It was this passion and determination that shaped his life. He was a loving husband, father, grandfather and friend. He may seem a little rough around the edges at first but that is just for appearances. Anyone that really knew him knows he would give the shirt off his own back to anyone in need. All he expected in return was your respect and appreciation.
Tim was a member of the American Legion Post 176, Davis. Tim enjoyed the outdoors and spent weekends riding horses, camping and fishing with his family and close friends. He was also a frugal man and could never pass up a good deal. He loved attending auctions, particularly exotic animal auctions that led to quite a little zoo on the family hobby farm outside of Valley Springs and then later outside of Hills, Minn. The most exotic pet he was allowed to bring home was a couple of arctic foxes. Sheila put her foot down when he was bidding on a Mountain Lion. Eventually, as the kids got older the zoo shrank and he was left with only the domesticated house cats and dogs.
Tim and Sheila moved to Davis after Timberly (Timi) graduated and resided there until his death. After Tim retired, he needed a hobby to keep him busy, so he purchased a Harley Davidson and his love of the open road was renewed. He enjoyed attending the Annual Sturgis Motorcycle Rally. He was known to make the trip there and back in one day, in fact, his friend CJ said he should have joined the iron saddle club for all the miles he has logged in a day. As Sheila began to entertain the idea of retirement, she made it clear that Tim needed to get a bike she felt comfortable on since the plan was to travel the country. He purchased a Harley Davidson trike this past spring and Sheila set her retirement date for June 1.
Tim was preceded in death by his father Marvin, mother Elsie, brother Greg, mother-in-law and step-father-in-law Alva and Joe Schneider, father-in-law Dick Thompson, three brother-in-laws, Billy, Jeff, Jesse Thompson and many other relatives.
He is survived by his loving wife Sheila Westphal, son Richard (Christi) Westphal, grandchildren Mikaela (Andrew) Opgenorth, Nikolaus Frank, Katelynn, and Lacey Westphal. Daughter Timberly(Darrin) Keller and grandchildren Jeffrey Randall, Kennedi, Lincoln, Griffin and Cruz Keller. Brothers Tom(Liz), Sam and Gary Westphal, sister Sally Westphal, step-mother-in-law Esther Thompson and many nieces, nephews and cousins.
Funeral services were held Thursday, Jan. 2 at Heritage Funeral Home in Sioux Falls.
Arrangements provided by Hofmeister-Jones Funeral Home.