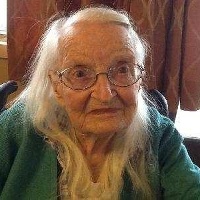 96
Thursday, July 11
Parker
Wilma Louise was born on Dec. 23, 1922 at Ryder, N.D. to Henry and Lena (Bruce) Gortmaker. She spent her early childhood years in Ryder and Garrison, N.D. before the family moved to the Monroe and Parker area. She graduated from Parker High School in 1941.
On Dec. 2, 1957, she was united in marriage to Harold Viet. They lived in Parker where they raised their sons Richard and Philip. They were members of the United Methodist Church. After retirement, they lived in Marion and moved to Shakopee, Minn. to be closer to family.
Grateful for having shared her life are her husband Harold; two sons, Richard and wife Colleen of Belgrade, Mont., and Philip and wife Maria Rosela of Shakopee, Minn; five grandchildren, Carin, Krista, Nicole, Jeremy and Jason; and six great-grandchildren Nicole, Christine, Ike, Lynn, Oliver and Gavin.
She was preceded in death by her parents, an infant son Arthur James, brothers Vernon and Arnold Gortmaker and a sister Leora Wicklander.
Funeral services were held Tuesday, July 16 at McNearey-Schmidt Funeral Home in Shakopee, Minn. with burial at Rosehill Cemetery.
Arrangements provided by Hofmeister Jones Funeral Home, Parker.