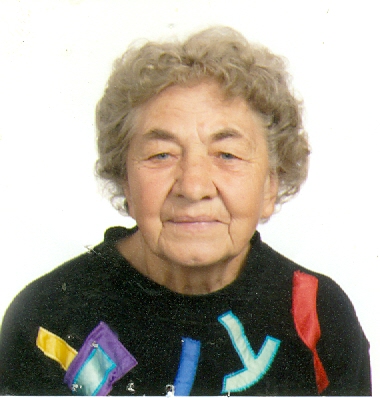 90
Monday, Aug. 9
Marion
Darlene was born June 12, 1931, at the family farm at Marion to Abe J. and Bertha Tieszen. She received her education in a one-room schoolhouse and later graduated from Marion High School in 1949. She lived during the depression years and always enjoyed the outdoors. She was the oldest and was later joined by a sister, Ardis. At a young age, she accepted Christ and joined the Bethesda Mennonite Church, where she taught Sunday School.
In 1950, Darlene was married to Myron Kaufman and remained on the farm two miles from the home where they raised two sons, Jerry and Mark. She enjoyed her three grandsons as they came to visit often. She worked at the Tieszen Memorial Home for 31 years.
Darlene is survived by her sons Jerry and Mark of Marion; grandsons Casey of Sioux Falls, Chris of Marion and Justin of Sioux Falls; and great-grandsons Conner of Sioux Falls and Jax of Marion. She was preceded in death by her husband Myron, her parents Abe J. and Bertha, sister and brother-in-law Ardis and Roger Stratton and many cousins and friends.
The funeral service was held Friday, Aug. 13, at the Bethesda Church, rural Marion.
Arrangements provided by Hofmeister-Jones Funeral Home.