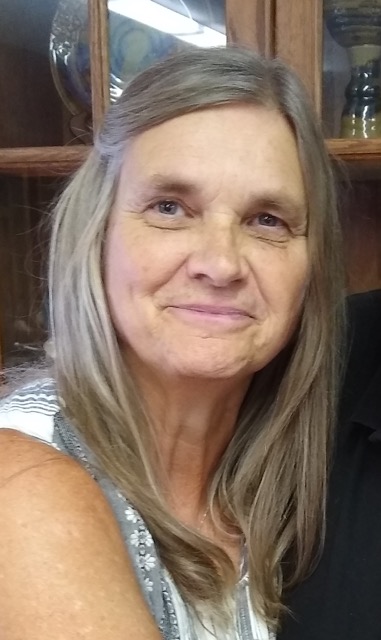 65
October 25
Parker
Marlys was born to George and Menna (Rops) Buus in Lennox on Sept. 26, 1956. She graduated from Lennox High School in 1974. She married James Davis, or "Jamesie" as she often called him, in 1976. They moved to their Parker farm together in 1978, and were true "helpmates" for one another, spending only a handful of days apart during their 45 years of marriage.
They had three children and spouses, Travis (Kristin), Lanta (Vince), and Toby and four grandchildren, Emersyn, Camden, Dashel and Paxton. Marlys delighted in spending time with her family and she found a multitude of ways to let each one of them know they were deeply and unconditionally loved.
In addition to being a caring and generous wife, mother and grandmother, Marlys filled a range of roles during her life, including medical assistant, receptionist, elementary school librarian and reluctant farmer. She was also something of a professional volunteer, serving as a Bible School leader, Sunday School teacher, church pianist, as well as a 4-H and Parker School volunteer. She is probably best known, however, for her role as a cook. She owned the Home Place Café and Catering for over 20 years, serving her famous cheesy hash browns, fancy mashed potatoes and assortments of desserts, especially pies. Thousands of people enjoyed slices of the 300-plus pies she made every summer for the Turner County 4-H lunch stand.
Marlys's spirit of hospitality embodied Jesus's act of multiplying a few loaves of bread and small fish into a feast capable of feeding the multitude. For instance, instead of baking cookies for one class at Parker elementary, she decided she might as well bake cookies for every student in the school. Instead of handing out tootsie rolls and suckers at the Lennox 4th of July parade, she baked miniature pies (and was nearly mobbed by the crowds of people trying to get one). A pillar of the Parker-Lennox area community, it would be nearly impossible to list the many ways Marlys served and gave. She had a way of making people around her feel special and seen, as evidenced in her gift for remembering so many people's favorite "treats."
Diagnosed with skin cancer in 2019, Marlys rang the cancer-free bell after a year of successful treatments.
Her love lives on in the many lives she has touched.
Grateful for having shared her life are her husband James, three children, Travis and wife Kristin, Polk City, Iowa, Lanta and husband Vince, Upland, Ind. and Toby, San Diego, Calif.; four grandchildren, Emersyn, Camden, Dashel and Paxton; and five brothers and sisters, Dianne (HP) Nordmann, Chancellor, Anita (Lynn) Oltmanns, Davis, Lela (Glenn) Davis, Parker, Wendell (Susan) Buus, Sioux Falls, and Charles (Elaine) Buus, Lennox.
She was preceded in death by her parents and an infant son, Trenton.
Funeral service for family and close friends was held on Monday, Nov. 1 at Turner County Evangelical Presbyterian Church.
Funeral arrangements provided by Hofmeister Jones Funeral Home.
In leiu of flowers memorials maybe directed to the Turner County 4-H or her church.