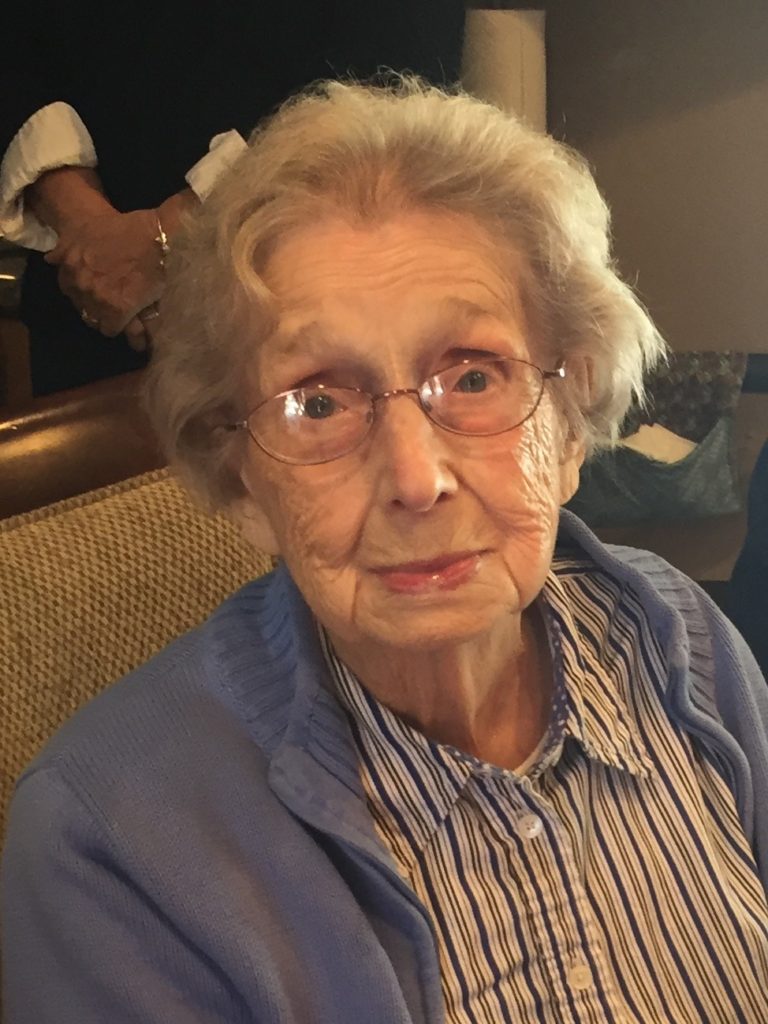 99
Wednesday, Aug. 28
Sioux Falls
Agena Lucy (Freese) Knudsen was born on a farm north of Parker on Oct. 8, 1919, to Peter and Grace (Viet) Freese. She attended country school, District 52, north of Parker for eight years. At the age of 12, her mother passed and she took on the responsibility of caring for her younger brother, Bob. On leaving home, she worked in Sioux Falls at the Manchester Biscuit Company, traveled to Pasadena, Calif. to work as a nanny and eventually worked at Hilltop Nursing Home in Parker after her children were in school.
Agena married Merlin Knudsen on Dec. 21, 1945 in Parker. To this union seven children were born; Marlene, Douglas, Elaine, Sheryl, Roger, Scott and Timothy. Following their marriage, they moved to Hudson, then to Canova and returned to Parker in 1950 and resided in the surrounding area until they moved into Parker. They remained there until Merlin's passing in 2004 after which Agena continued to reside in Parker until the last few years of her life.
Agena was a member of the Grace Lutheran Church. She helped with Sunday School and Bible school and was a member of WELCA. She enjoyed the Turner County Fair, attending the majority of the years she was alive. She prepared many soups and pies for the church stand. She was able to attend her last fair this year. She was an avid crafter, baker, bird watcher and gardener. She enjoyed diary and letter writing. She loved to travel and took many trips to visit children and family members. She greatly valued her relationships with her extended family, cousins and friends, spending many hours visiting with them.
She was preceded in death by her parents, her husband, her brother, Robert Freese, a daughter Marlene, and a son Douglas.
She was survived by her children and their spouses; Elaine (Greg) Schimkat, Sheryl (David) Hamilton, Roger, Scott, Timothy, a daughter-in-law, Cynthia, 10 grandchildren; Pam (Bill) Johns, Jason Knudsen, Taylor (Erin) Schimkat, Rachel (Phil) Beskid, Kate (Bryan) Lindstrom, Christina Hamilton, Josh Hamilton, Roger (Beth) Knudsen Jr., and Doug Knudsen, Aaron Knudsen, 11 great-grandchildren and eight great-great-grandchildren.
Funeral service were held Sunday, Sept. 1 at Grace Lutheran Church in Parker. In lieu of flowers, Agena wishes for memorials to be directed to Lifescape in Sioux Falls.
Arrangements provided by Hofmeister-Jones Funeral Home.