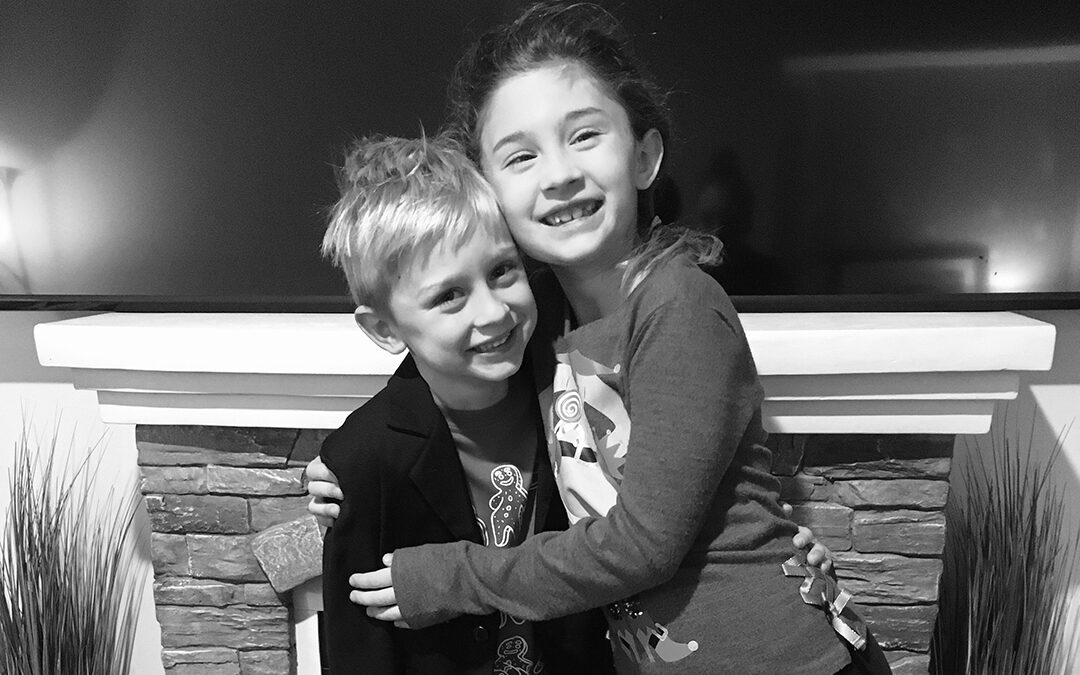 Melissa Schultz | Writer Jiahna hugs her younger brother Leo. (Photo/submited) What was a normal drive home for one Marion family, quickly turned into a hunt for seven-year old Jiahna as she was sucked out of her mother's car by a storm. Jiahna and her younger brother, Leo, were riding with their mother, Kylie when the wall of wind came at them as...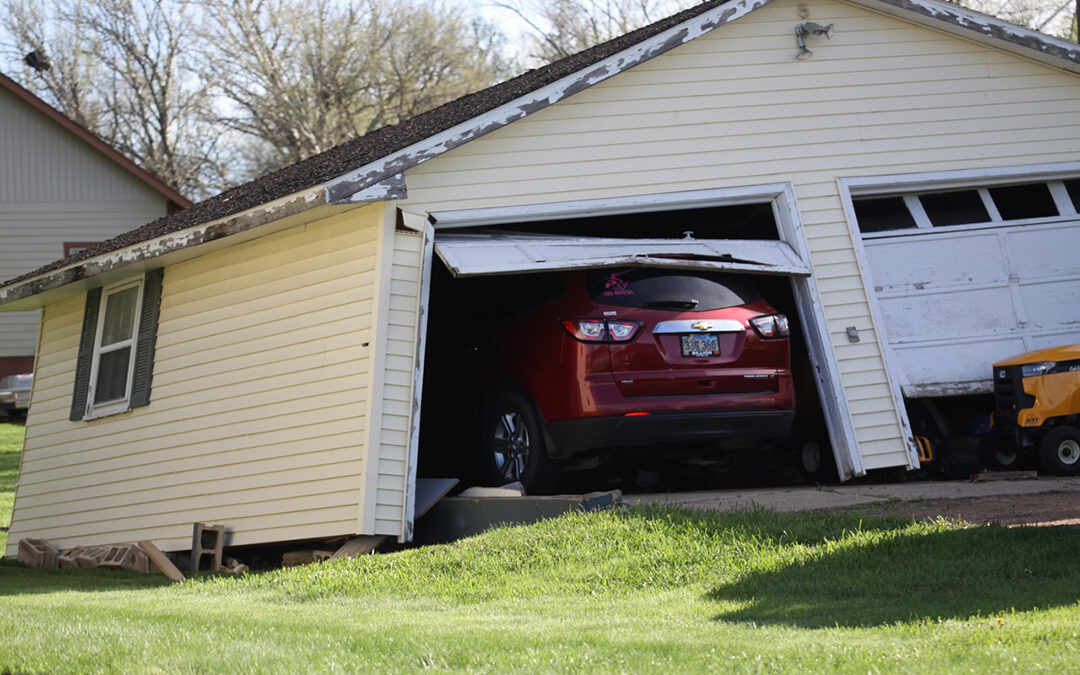 Melissa Schultz | Writer  A major storm system moved through the Turner County area last week leaving a path of destruction. The strong winds blew dirt and hid all sunlight...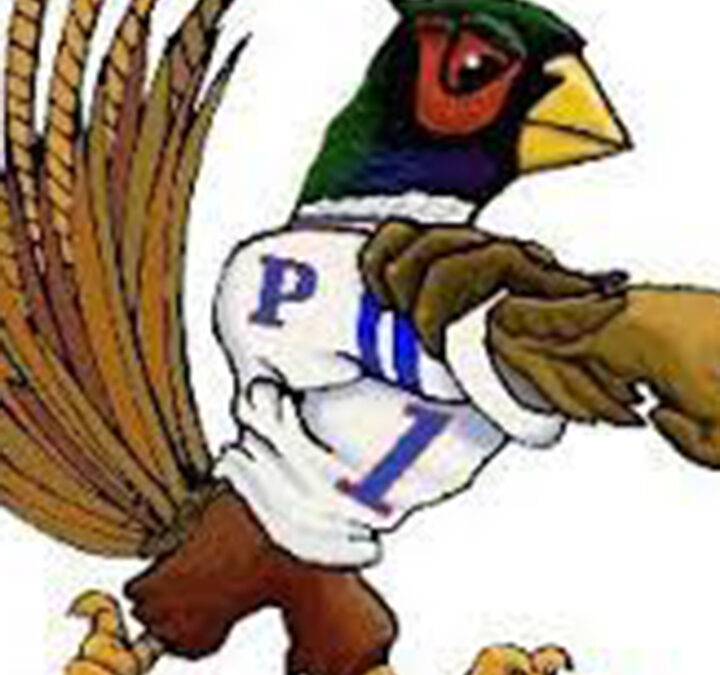 Back to the drawing board Melissa Schultz | Writer Tuesday May 10 school bond vote was held in the City of Parker, it was voted against to approve the $5 million dollar bond....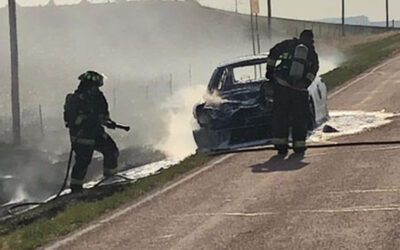 Melissa Schultz | Writer The Parker Fire Department was dispatched for a reported car fire about 8...
61 Sioux Falls May 13 Wendy Lape, age 61, loving mother, grandmother, and adoring wife to husband Terry Lape, passed away in the early hours of May 13th after an accident in the storm that came through South Dakota on the May 12th, 2022. Wendy was born on Dec 7th,...
Krueger 91 Hurley May 4 Phyl Krueger, 91, passed away on May 4, 2022 due to complications following a stroke. Prior to a brief stay at Dougherty Hospice House in Sioux Falls, South Dakota, Phyl resided in her Sioux Falls home. Phyllis Marilyn (Breen) Krueger was born...
76 Viborg May 6 Judy K. Sampson, 76 died Friday, May 6, 2022 at the Pioneer Memorial Hospital in Viborg. Judy Kay (Lundgren) Sampson was born on November 22, 1945, to Rodger and Vivian (Christensen) Lundgren in Viborg, SD. She was baptized and confirmed in the...
79 Hurley May 1 Gary Eugene Hansen born July 16, 1942, passed away of heart disease on May 1, 2022, at the age of 79 years. He was a teacher, administrator, and farmer. Gary is survived by his wife Karen (Knutson) Hansen; son Travis (Heidi), Lainey, and Sawyer;...
90 Freeman April 23 Delmar D. Ortman passed away on Saturday, April 23, 2022, at the age of 90 years at Freeman (SD) Regional Health Services. Delmar was born May 20, 1931, to David C. and Alvena (Graber) Ortman on the family farm in McCook County, north of Marion,...
92 Parker April 24 DeWeenta "Winnie" Bones, 92 of Parker died Sunday, April 24, 2022 at Avera Prince of Peace Retirement Community. Memorials maybe directed to the First Baptist Church, Wounded Warriors Project or Doctors Without Borders. DeWeenta "Winnie" Gray...
63 Marion April 19 Allen Schoenwald, 63 of Marion, died on Tuesday, April 19, 2022 at the Sanford USD Medical Center, Sioux Falls. Allen Ray Schoenwald was born on May 22, 1958 at Freeman, SD to Ferdinand and RoseMary (Mohr) Schoenwald. He grew near Marion...
56 Harrisburg April 20 Beverly Hertel, 56 of Harrisburg died Wednesday, April 20, 2022 at her home under hospice care surrounded by her loving family. Beverly Jean Jeno was born on June 6, 1965 in Owatonna, MN to Irvin and Norma Jeno. The oldest of five...
Shane Merrill | Sports Pheasant golfers Ray Travnicek, Landri Holzwarth, Dawson Maska, Devin Kuchta and Landon Wieman stand with their first place plaque last week (photo submitted) The Parker golf team continued to climb the Class 'B' ranks last week placing two...
By Shane Merrill | Sports The Parker trap shooting team met last week for their fourth scored meet. With the sun shining and little wind scores showed steady improvement as the team will eye one more meet before the state tournament. "We had a good we of shooting this...
By coach Shane Merrill Jack Anderson had the hot stick for the day, posting two home runs and eight RBI's. (photo by Kirsten Wieman) In what ended up being a long day in Crooks on Sunday, the Parker Pheasant 12U baseball team came away with third place, falling one...
Shane Merrill | Sports Levi Berens gets up to bat against Wagner Sunday evening. Berens went 2-3 at the plate on the night. The Pheasants lost the game 8-4 as they look to round out their inaugural season and head into the regions. (photo by Shane Merrill) The Parker...
Shane Merrill | Sports The Parker golf team had a strong showing last week first at the Jesse James invite and then at the Baltic meet. At the Jesse James invite in Garretson, Parker placed two in the top 15 and took fifth as a team. Brenden Pesicka was third shooting...
By Shane Merrill | Sports Landri Holzwarth tees off during a recent meet (photo submitted) The Parker golf team traveled to Yankton for the Gayville-Volin invite last week battling cold and wind. The Pheasants had a solid day as the boys team took second, losing by...
By Shane Merrill | Sports The Parker track teams made the way to Yankton last week for a meet that was ultimately called off early due to lightning. The Pheasants posted impressive finishes on the night against some of the states largest schools, with several...
By coach Shane Merrill Brady Beyer pitches in the night game against Dakota Valley (photo by Kirsten Wieman) The Parker 12u baseball team traveled to Dakota Dunes to face off against the Panthers of Dakota Valley to open their season. The teams have a long history...