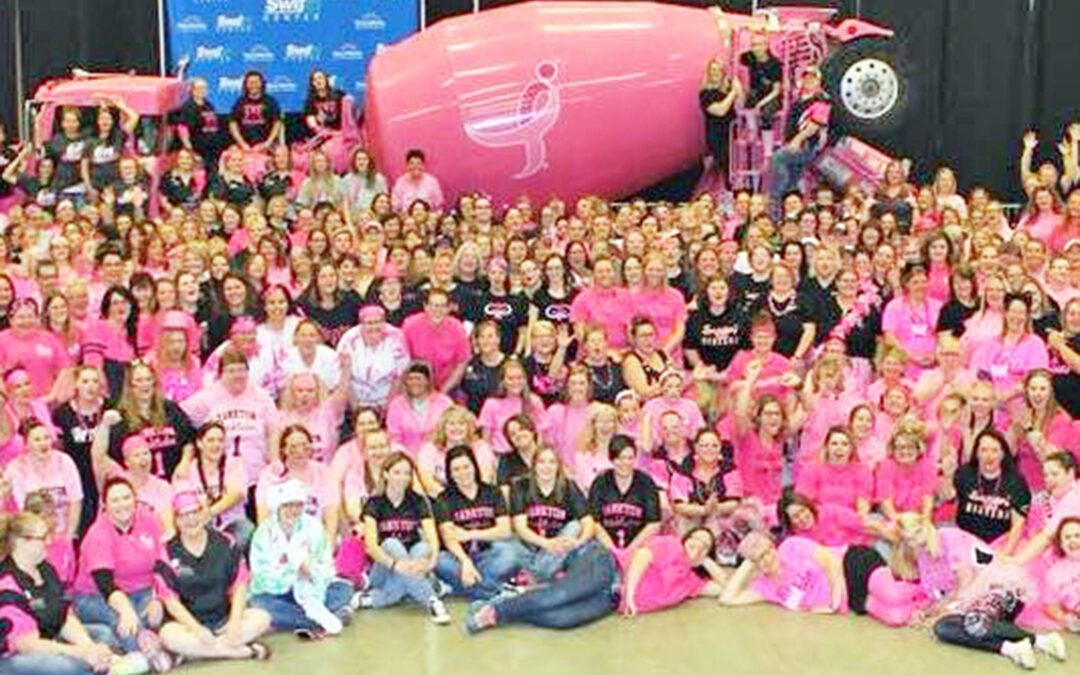 The Pink Ladies program is made up of many fighters statewide who's main goal is to raise money so that no on fights alone. (photo/Submitted) Monique R. Hurtado | Staff writer What do darts and the cancer warriors have in common? The Turner County Pink Ladies, of course. The Turner County Pink Ladies are at again raising money for cancer warriors. This...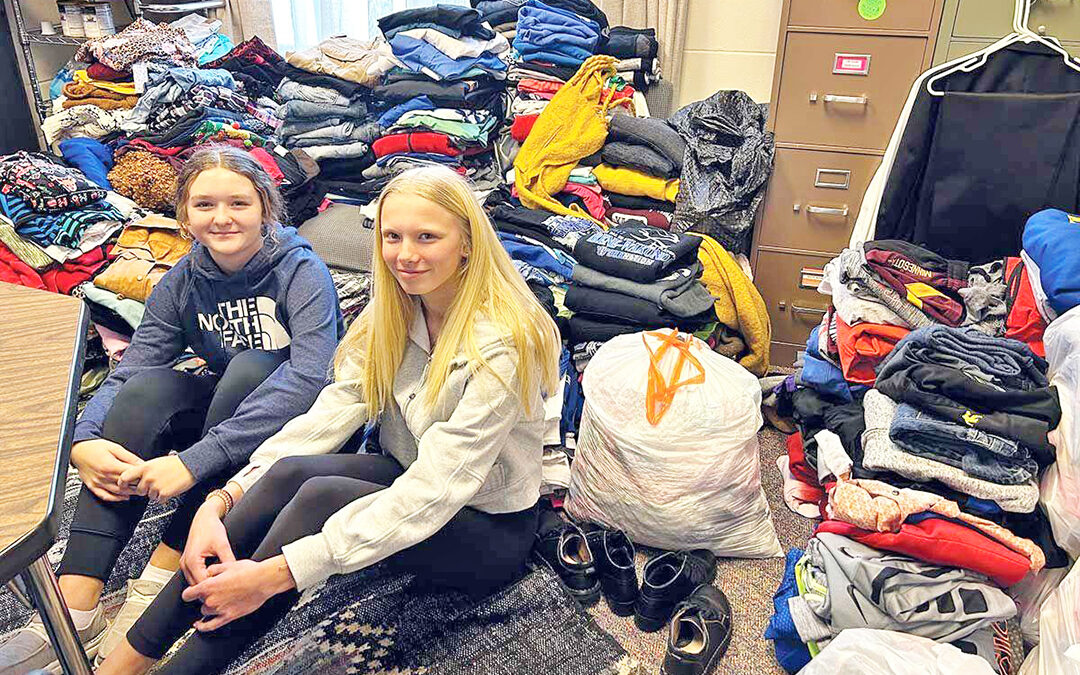 Irene-Wakonda High School freshmen Natalie Girard (left) and Addison Brockmueller, both I-W Student Council members, are shown with some of the donated clothes folded and sorted...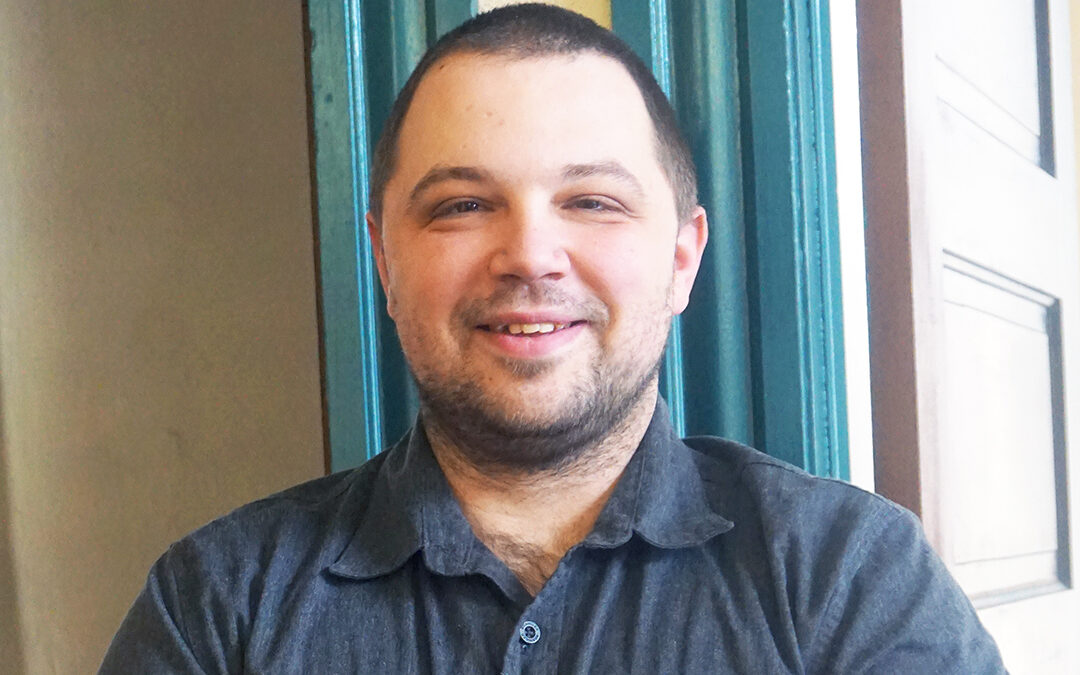 Renae Hansen | Writer Viborg Police Chief Presley Helm has been in the position since October of last year. (photo/Submitted) When the City of Viborg had an opening for a Police...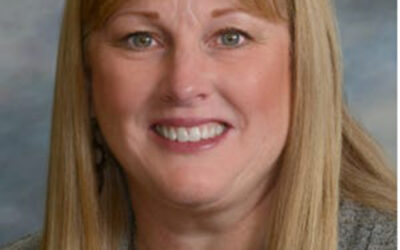 Monique R. Hurtado | Staff writer Due process is granted to each and every citizen via the 14th...
91 Formerly Wakonda, South Dakota January 25, 2023 Wanda "Lois" Larson, 91, of Liberty Missouri, and formerly a longtime resident of Sturgis and Wakonda, South Dakota, entered heaven on January 25th, 2023. Forever faithful to God, Lois was a steward of the gift...
85 Centerville, SD January 12, 2023 Lois Leslie, loving wife, mother and grandmother, joined the Lord in Heaven on January 12, 2023 at Centerville Care and Rehab Center in Centerville, with her eldest child, Steve at her side. Lois was 85 years young. Funeral Services...
80 Centerville, SD January 4, 2023 Myrna Kay Van Dyk was born January 20, 1942 in Sibley, Iowa to parents Cornelius and Gertrude (Vos) Van Dyk and entered into death on January 4, 2023 at Sanford Hospital in Sioux Falls, S.D. at the age of 80 years, 11 months and 16...
60 Bridgewater, SD December 31, 2022 Marla Klockman, 60, of Bridgewater, SD passed away unexpectedly on Saturday, December 31st, 2022 at Sanford USD Medical Center in Sioux Falls, SD. Visitation will take place at Faith Temple Church, 2121 W 33rd St, in Sioux...
84 Parker, South Dakota January 2, 2023 Jerry Hagen, 84 of Parker, passed away on January 2, 2023 at the Sanford USD Medical Center, Sioux Falls. Memorial Service was held at 11:00 a.m. Saturday, January 7, 2023 at the Chancellor Reformed Church, Chancellor....
65 Parker, South Dakota January 1, 2023 Memorial Services for Ed Waldner were held at 11:00 a.m. Thursday, January 5, 2023 at the Church of God in Marion. Arrangements by Hofmeister Jones Funeral Home. On Sunday, January 1st, 2023, Ed Waldner, loving husband and...
89 Sioux Falls, SD December 13, 2022 Faith Christiansen, of Sioux Falls, S.D., died December 13, 2022, at Taylor House Hospice in Des Moines, Iowa. She was 89. Visitation with the family present was from 4 to 6 p.m. on Wednesday, December 28, 2022, at the Miller...
97 Spearfish, SD December 21, 2022 Arno W. Schroeder, age 97 of Spearfish, S.D. went home to be with the Lord on December 21, 2022. Born February 6, 1925 in Dolton, S.D. to parents Frank and Susie (Becker) Schroeder. Preceded in death by his parents: Frank and Susie,...
Alec Kuchta works an opponent during a recent match. Kuchta has a been a key wrestler for the varsity this season. (photo/Mary Silvernail) parker wrestling Shane Merrill | Sports With the season starting to wind down and all eyes on the post season, the Parker...
parker girls' basketball Katie Bialas, center, reaches to block a shot during last weeks game against West Central (photo/Kylie Harriman) By Shane Merrill | Sports The Parker girls continued to move forward last week, but struggled with injuries. First in the week...
Gabe Gillespie makes a move to the basket last week (photo/Kylie Harriman) parker boys' basketball Shane Merrill | Sports The Parker boys battled in two more games last week, first against West Central and on Friday in a make-up game against Canton. In their first...
freeman academy- marion Alan Astleford | Marion Sports Freeman Academy/Marion (FAM) senior, Jada Koerner scored her 1000th career point against the Irene-Wakonda Eagles on the Freeman Academy gym Thursday January 26. She and Estelle Waltner scored nine points...
Shayla Voeltz brings the ball up the court last week against Freeman (photo by Kylie Harriman) By Shane Merrill | Sports The Parker girls continued their season last week, as they faced off against Freeman and Hanson. The Pheasants battle the Flyers through three...
Simeon Eremin  Scored a layup bucket in Marion. (photo by Al Astleford) Al Astleford | Marion Sports Hayden Sprik and Dawson Hoffman's red-hot shooting from beyond the arc helped Platte-Geddes come away with a win on Saturday at the Corn Palace in a boys basketball...
Harley Davis makes a move to the basket during a recent contest. Davis has been leading the JV team while contributing heavily on varsity. (photo by Shane Merrill) Shane Merrill | Sports Coming off their first win of the year in the Big East Conference tournament, the...
By Shane Merrill | Sports Fresh off their win against Freeman, the Parker boys looked to take on another former Cornbelt Conference team in Hanson. The Beavers used a strong scoring run in the third to get past the Pheasants 47-32. Parker was able to keep things close...