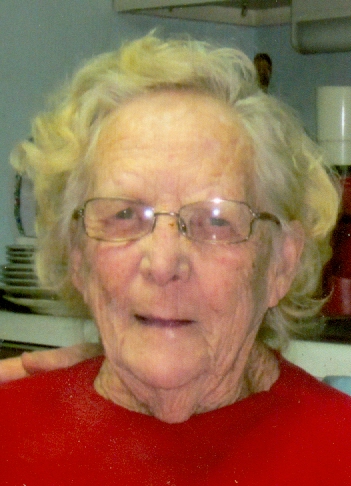 89
Sunday, Oct. 6
Monroe
Arliss Erleen Nelson was born August 31, 1930, at Beresford to Anders and Antke "Mary" (Groon) Nelson.
She attended and graduated from Parker Public School, then went on to General Beadle College in Madison and Augustana College in Sioux Falls for teaching.
She then taught District 11, 13 and 16 country schools for several years.
On July 31, 1959, at Grace Lutheran Church in Parker, she was united in marriage to Arnold Gortmaker with the couple making their home in rural Monroe.
After leaving the teaching field, Arliss spent many years being an active part of the farming operation raising livestock and crops with her husband. Also, she and Arnie took great pride in their motorcycles and even into her 80's she enjoyed an occasional ride as a passenger with her son.
In later years, she enjoyed visiting with friends and family and after Arnold's passing the companionship of her faithful golden retriever Rusty. She was often seen puttering around on her golf cart going down the driveway to get the mail with Rusty happily sitting beside her.
She passed away from a very brief and unexpected illness while recovering from injuries she had sustained in an accident on the farm.
Arliss was proceeded in death by her husband Arnold; her parents, brothers Arnold, Lowell, Leonard, Robert and sisters Martha and twin sister Audrey. She is survived by a son Jeff (Connie) Gortmaker.
Funeral services were Wednesday, Oct. 9 at the Faith Lutheran Church, Humboldt.
Arrangements provided by Hofmeister-Jones Funeral Home, Parker.