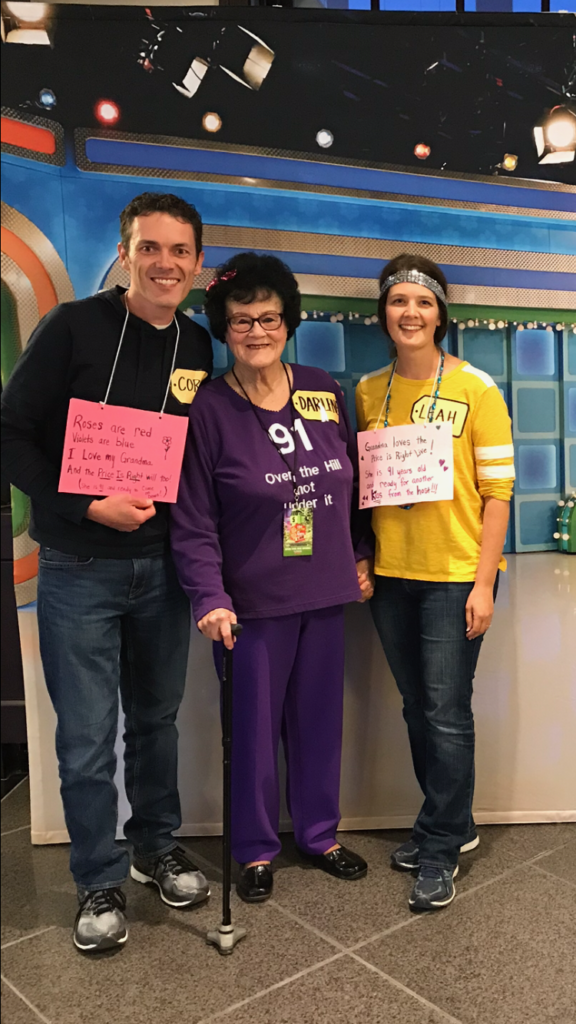 Sarah Ebeling | Editor
The famous phrase, "Come on Down" has new meaning to long time Price is Right fan Darlene Hagen. For the second time in almost four years, the long-time fan got to take in the Price is Right.
Hagen was ecstatic last week when grandson Corey Mellegard and wife Leah took her to see the award winning show at the Washington Pavillion in Sioux Falls. And when Corey's name was called to "Come on Down", Hagen said it was so great.
"It was very exciting to get to go again," said Hagen.
Hagen didn't just go and watch though. When host Todd Newton got word that the 91-year-old was in the crowd, he made his way up to Hagen to interview her. She noted it was very exciting to be interviewed by the host and also the announcer.
Hagen explained that it was during the last group of people called up that grandson Corey's name was called and he actually ended up on stage. It was then, when he was telling Newton about Hagen that Newton left Corey standing to go and visit with Hagen.
"It was so loud with 1800 people at the show," said Hagen. "But it was great! I was nuts about it all!"
She noted that Newton never forgot her name, even saying "I love you Darlene" at the end of the night.
"It was fun… and embarrassing," she laughed.
Never one to miss the Price is Right, Hagen said she watches it everyday.
"It was just a thrill to go to the show. Stanley and I watched it for years," she said smiling. "I am so thankful I got to go a second time."
However, she said even though this was her second trip, she didn't learn. She laughed, explaining that last time she was at the show, Newton talked to her and tricked her. He had asked for a kiss on the cheek and when she leaned in, he turned and Hagen kissed him on the lips.
"He did it again this time," said Hagen laughing.
She noted it is really great to have grandkids because they remember her, even in her old age.
"They love to tease me and I love it," she said. "They will probably be saying "Come on down" at my funeral."