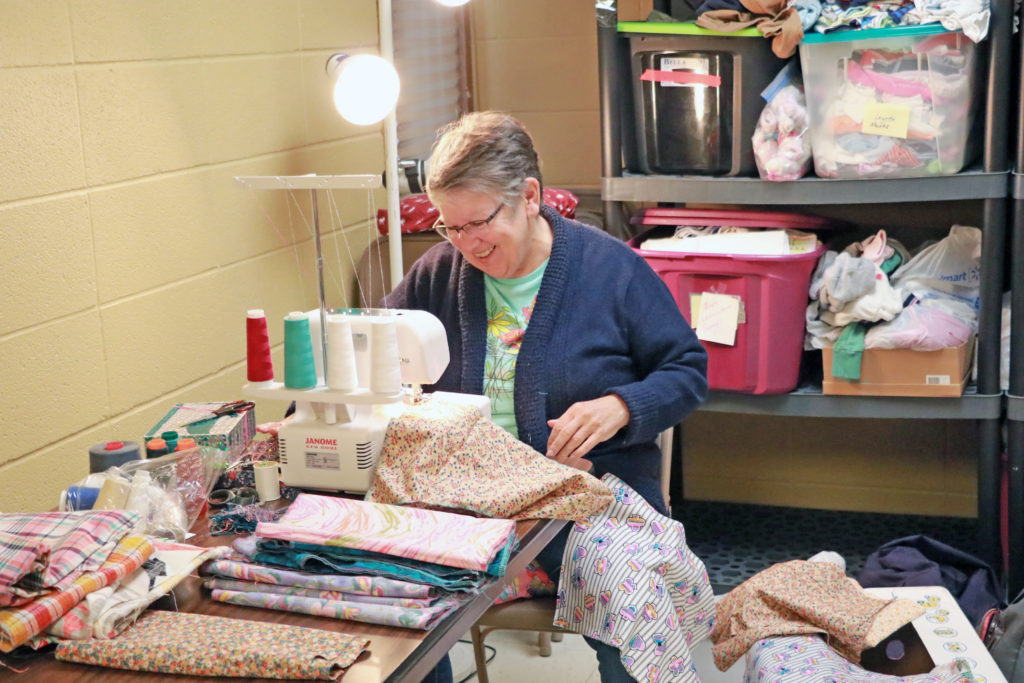 Dawn Rye | Writer
Days for Girls is an organization that increases access to menstrual care and education packages. They are an award-winning organization that has reached more than 1.5 million women and girls in over 125 counties on six continents.
Grace Lutheran Church member Lavonne Meyer said when Grace Lutheran sends members to Haiti every year; they take the fifth and six grade girls in school and educated them on their menstrual cycle and care. She commented that the packages are a highly coveted item to mothers, aunts and girls.
Church member Geraldine Schnabal explained the kits only last three years. After that, the girls and women will need their kits replaced.
Meyer explained for the church to be an official chapter she had to apply and sew samples of their product. She said she also had to take webinar training to critique her sewing, which was very nerve-racking. The reason the church went through the process is to be able to buy supplies much cheaper. Days for Girls have a contract with Fruit of the Loom underwear. She explained the shields that snap into the underwear are a waterproof fabric, which was a benefit to becoming a chapter. The menstrual kits include wash clothes, shields, underwear, soap and pads.
Meyer commented that she traveled in South America last year and came back through Central American countries like Nicaragua and there was garbage everywhere.
Meyer explained Days for Girls International volunteers are meeting at Grace Lutheran Church on the third Monday of each month at 1:30 p.m. and they welcome anyone that wants to come help. The chapter would also accept cotton fabric or any financial donation to help buy supplies.