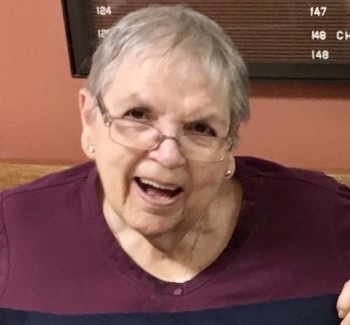 82
Sunday, Dec. 29, 2019
Viborg
Karla Kay Benson was born on Sept. 16, 1937, in Hurley, daughter of Ralph and Ardell (Stoddard) Benson. After graduating from Hurley High School, she completed her nurses' training at Sacred Heart Hospital School of Nursing in Yankton and worked for several years as an RN in Minnesota and at the VA Hospital in Sioux Falls.
In July 1964, she was united in marriage to Jon Parsons. The couple farmed near Hurley, eventually moving into town and raising their daughters there. Karla was a true "people person:" she never met a stranger and had a huge heart for people young and old. For many years, she was the area's "Avon Lady" and enjoyed visiting with the customers on her route. When her girls were in high school, she resumed her nursing career, working initially at Hilltop Nursing Home in Parker and then for many years at Prince of Peace in Sioux Falls. After retiring, Karla began volunteering at the school library in Hurley, sharing her love of reading with younger generations and enjoying being part of the school community.
Karla and Jon moved to Viborg in 2012 and transitioned to assisted living in Viborg earlier this year.
She was preceded in death by her daughter, Joan and brother, Lorry. Grateful for having shared her life are her husband, Jon; her daughter Jayne Bultena and husband, Lance, Arlington, Va.; grandchildren Luke and Marin Bultena; brother and sister-in-law Jay and Melanie Parsons, Viborg; special niece, Jolyn Munson and husband, Paul and children, Aubrey and Lillian, Sioux Falls; as well as a host of other relatives and a host of friends.
A funeral service will be held at Harmony Presbyterian Church in Hurley with burial in the Hurley Cemetery at a later date.
Arrangements provided by Hofmeister Jones Funeral Home.