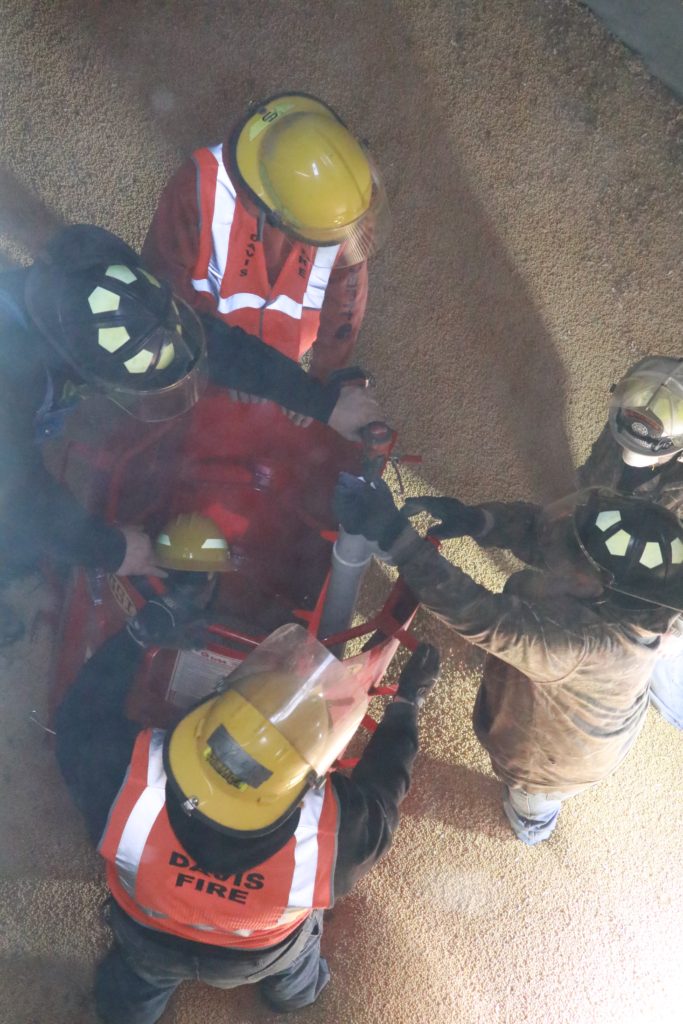 Dawn Rye | Writer
Sunday, Feb. 16 to Saturday Feb. 22 is Grain Bin Safety Week. The purpose of the annual event is to promote education and awareness of hazards and accidents associated with grain handling and storage. 
Hurley Fire Chief Brad Georgeson said on Sunday, Feb. 23, 24 volunteer fire fighters from the Hurley Fire Department, Davis Fire Department and Cameron Colony trained together to learn the basics of grain bin entrapments and extrication.
He explained the training consisted of statics, training videos and research and grain bin entrapments.
Georgeson noted that second assistant Hurley Fire Chief Robb Sherard and firefighter Aaron Sherard offered up their family farm to help with the training exercise. He explained the grain bin used for training was partially full of soybeans. Georgeson said the training's main focus was to bring awareness to a situation by placing a victim in the grain bin that was hooked up with an auger to give the victim and the fire fighters an idea of the dangers of working inside a grain bin. He explained the firefighters had four different scenarios to work with on freeing the victim with the Hurley Fire Department and Cameron Colony rescue tubes. Georgeson explained the Hurley Fire Department recently purchased a grain rescue tube auger that was used during training. He noted the auger is designed to remove grain from inside the rescue tube to help free a trapped victim.
Georgeson encouraged farmers and farmhands to avoid entering a grain bin unless absolutely necessary. He explained if someone must a enter a bin, make sure all unloading equipment is shut down and have a spotter incase of an emergency.