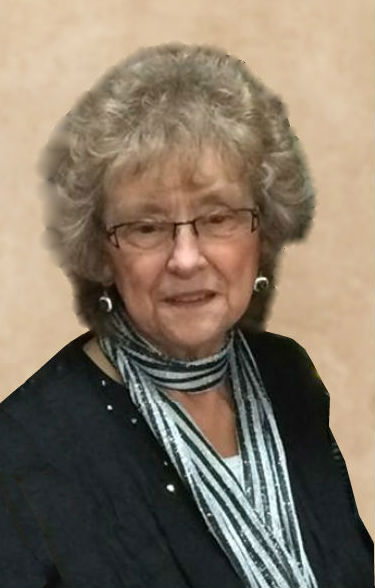 86
Wednesday, Jan. 29
Marion
Mary Alice Woltzen was born on Sept. 3, 1933, near Parker to Harry and Alice (Baker) Woltzen. She attended country grade school and later went on to receive her high school degree.
On June 1, 1953, she married Anthon Begeman and to this union, five children were born, Ivan, Linda, Terry, Hope and Ray. They lived on the farm, north of Parker, where she was a stay-at-home mom and farm wife. She enjoyed gardening and canning. She later started working as a CNA, at the nursing home in Canistota. After a few years, she was then employed at the Tieszen Home as a CNA and Med Aide, for over 20 years.
On Sept. 23, 1988, she united in marriage to Jim Wells. The couple made their home in Canistota. They enjoyed camping, going to flea markets and taking road trips especially to the Black Hills. After Jim's death in 2003, she worked part-time and enjoyed spending time with friends and traveling. In 2012 she moved to the Washington Street Apartments, in Marion where she has lived for the past several years. Mary enjoyed spending time and having a cup of coffee with her friends at the apartments.
Mary's greatest love was for her family, who she enjoyed cooking and baking for. She was known for her delicious pies, desserts and hand-dipped candies. Mary's gift was as in the role of a caregiver, helping care for others and never wanting any attention for her efforts. Music was a favorite past time of hers as she was self-taught on the piano, guitar and accordion. For the past number of years, she volunteered and was a member of the Tieszen Memorial Home Auxiliary.
Grateful for having shared her life are her children, Ivan (Marsha) Begeman, Linda (Ed) Luke, all of Marion, Terry (Ann) Begeman, Spanaway, Wash., Hope (Todd) Obele, Selby and Ray (Nickie) Begeman, Bellevue, Neb.; 17 grandchildren and 15 great-grandchildren; a brother Harold (Joann) Woltzen, Everette, Wash.; and two sisters Ann (Dean) Wittrock and Darlene (Paul) Engbrecht, all of Marion.
Funeral services were held Tuesday, Feb. 4 at United Church of Canistota with interment at Monroe Cemetery.
Arrangements provided by Hofmeister-Jones Funeral Home.