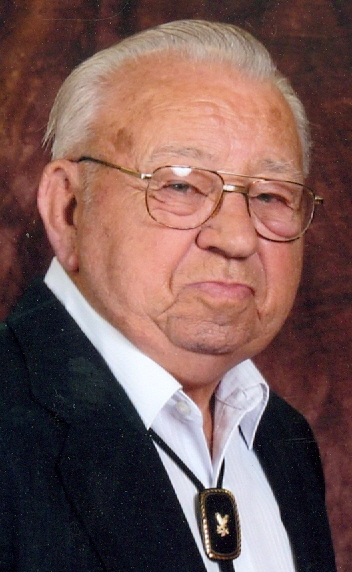 87
Sunday, June 9
Alexandria
Merle Ihnen was born on Aug. 14, 1931, in Turner County to Henry and Alice (Sikink) Ihnen. He attended school in Hurley and lived in the Parker and Chancellor areas. At the age of 14, he was working as a cat skinner and an operator of a caterpillar tractor for his brother-in-law.
On May 20, 1950, he was united in marriage to Ardell Reiners at Luverne, Minn. They lived in Parker where he was employed with the Turner County Highway Department for 11 years and owned and operated Merle's Repair. His wife Ardell died in 2001.
On April 24, 2004, he was united in marriage to Mary Reiners Ihnen at Alexandria where they have lived since that time.
Grateful for having shared his life are his wife Mary; four children, Darrel, Parker; Doug, Harrisburg; Holly Unruh, Freeman and Melonie (Lorin) DeVries, Lennox; nine grandchildren and 25 step- grandchildren; 10 step-children, Gary (Linda), Tea; Kathi (Dwayne) McIntyre, Salem; Marcia (Rick) Cheesman, Alexandria; Wanda (Jerry) Roskens, Emery, Loren, Alexandria, Dawn (Keith) Barse, Ethan, Debbie (Jeff) VanPelt, Tripp; Darcy (Dean) Esser, Canova; Randy (Michelle), Box Elder and Kent (Debbie), Alexandria; 29 step-grandchildren, 45 step-great-grandchildren, and four step-great-great-grandchildren; and two brothers and a sister, George, Chancellor; Ronnie, Worthing and Darla, Swan Lake.
He was preceded in death by his parents, his wife Ardell, sons-in-law Dale and Mark and 15 brothers and sisters.
Funeral services were held Saturday, June 15 at the United Methodist Church, Parker with burial at Rosehill Cemetery, Parker.
Arrangements provided by Hofmeister Jones Funeral Home.