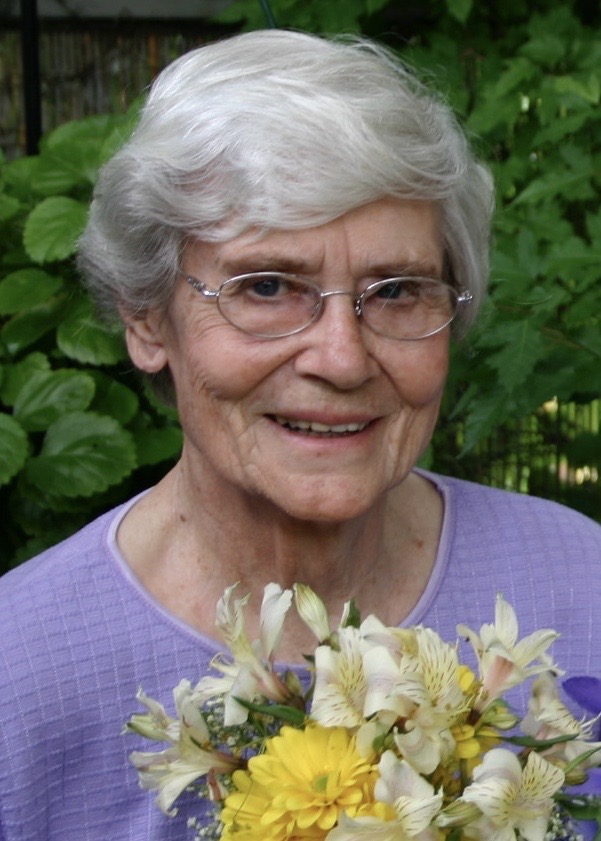 97
Sunday, Jan. 5
Tualatin, Ore. formerly of Parker
Norma Jean Schmidt was born on Nov. 11, 1922. She was the fifth of 11 children born to Henry and Nettie Schmidt (Duerkson) on a farm north of Marion.
The first in her family to attend high school or college, Norma graduated from Dakota Wesleyan University and began teaching in 1942.
She met and married Rudolph Poppe in 1944. The couple moved to Parker in 1948 where she taught until 1950 stopping to raise her two children, Tanya (born 1950) and Tony (born 1954). She resumed teaching in 1960. She and Rudy divorced in 1971.
Norma married Jack Sherard four years later. They moved to Springfield, Ore. where they lived until Jack's death in 2011. Norma then lived with her son, Tony and his wife, Jeanette at their home in Tualatin until she entered the Farmington Square facility in 2016.
Norma was an accomplished and prolific painter and woodcarver producing over 350 images of birds and animals, dozens of hand-painted Christmas ornaments, as well as dolls and doll furniture. Besides her artwork, Norma enjoyed traveling, fishing, skiing, swimming, diving, hosting meals and playing cards with friends. She was active in the New Life Assembly of God Church in Springfield.
She is survived by her children, Tanya Loe (John), Tony Poppe (Jeanette), grandchildren Heather Grimes (Derek), Jocelyn Pinkert (David), Josh Poppe, Stuart Loe (Carrie), nine great-grandchildren, her brother Ray Schmidt and sisters Adella Fogelman and Blondie Ferguson and numerous nieces and nephews.
Funeral services will be held at a later date this summer with interment at Rosehill Cemetery, Parker.
Arrangements provided by Hofmeister-Jones Funeral Home.