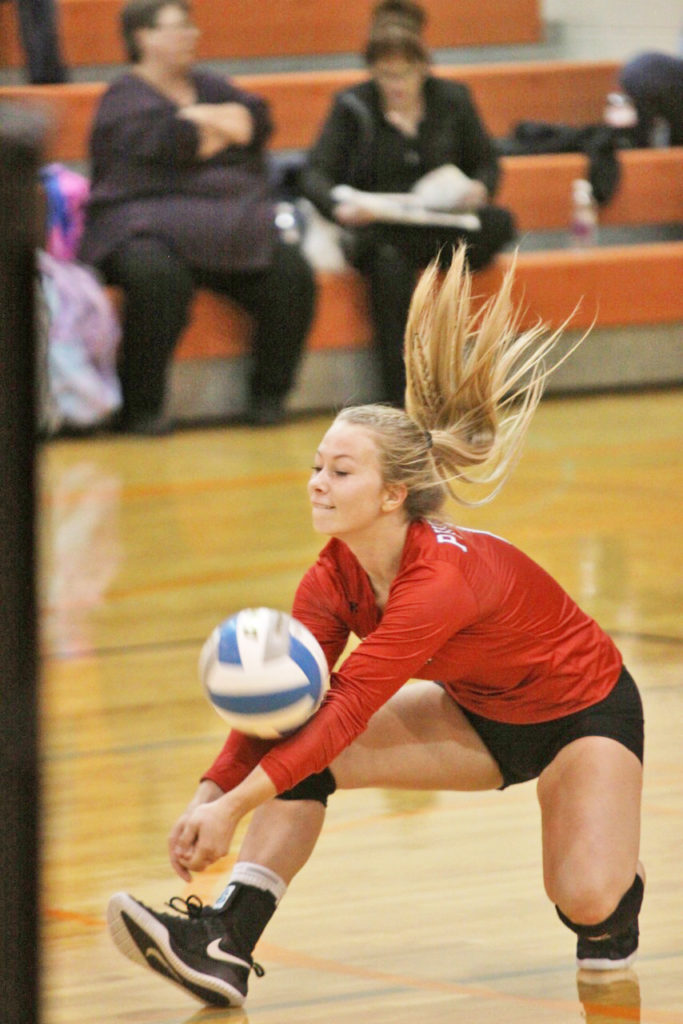 Shane Merrill | Writer
The Pheasant volleyball team kicked off homecoming last week with an away volleyball match. Thankfully the match was just eight miles down the road, bringing a large and rowdy crowd to the Hurley gym. Both squads have a strong history of volleyball success, but this season it was all Pheasants as Parker rolled through the hosts in less than an hour on their way to a 3-0 sweep.
The Pheasants never trailed in any of the sets and played mistake free for most of the night. Parker rallied ahead early in the first thanks to big kills from Brooke Berens, Sydney Berens and Shelby Lang, on their way to a 25-8 win in set one.
The second was no better for the hosts as the Pheasant continued their relentless attack, taking the set 25-6 and leading the match 2-0. The Pheasants never looked back in the third and once again cruised 25-12 improving their record to 15-6 on the season.
Leading Parker was Brooke Berens with nine while Sydney Berens and Lang had seven.
Breana Jensen led the defensive effort with 13 digs while Cierra Mohr dished out 19 assists.
Next up the Pheasants faced another tough conference test in Garretson.