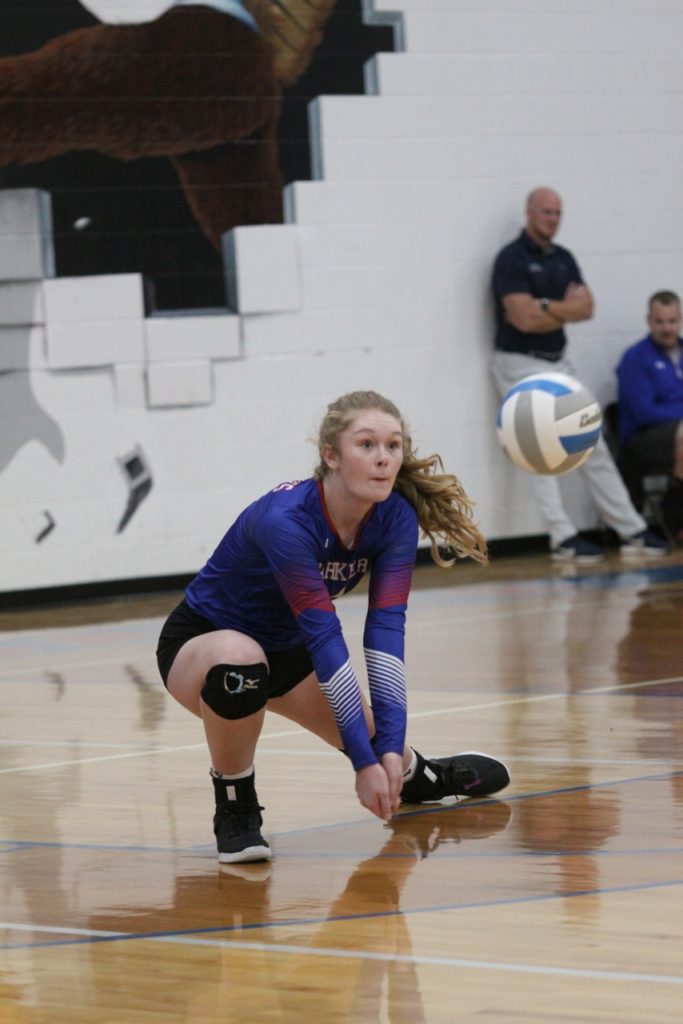 Shane Merrill | Writer
Closing out an unbelievably quick regular season, the Parker volleyball team faced off against neighboring West Central last week looking for their fifth straight win on senior night.
The Pheasants needed no help on the night, rolling past the visitors to cap off the season at 22-7.
The first set was all Parker as the Pheasants raced to a 20-9 lead before rotating several players and going on to take the win 25-15. The points continued to fall in the second and third sets as Parker again rallied ahead early, able to sub late in both sets on their way to 25-17 and 25-19 victories.
Leading Parker was Brooke Berens with 10 kills while Shelby Lang and Sydney Berens had eight kills each. Breana Jensen continued to post big numbers defensively, totaling 23 digs while Cierra Mohr had 15 while the trio of Brianna Berens, Rayna Mohr and Grace DeWald each had 10. Cierra Mohr also dished out 24 assists.
"We played well as a team," remarked coach Carly Rozell. "We took the night to truly celebrate our seniors. They mean a lot to this program and they are great leaders. We had great effort and was happy with how they adapted to playing different spots."
Parker will now play in the post season, in arguably the toughest region in the state with all teams posting a winning record. Parker enters as the four seed, just behind Madison and Wagner, while MCM took the top seed with a 22-3 record. Parker will first face Mount Vernon/Plankinton, who the Pheasants opened the season against with a thrilling five set victory. The winner will advance to play MCM on Thursday evening in Montrose.
"We will host Mount-Vernon/Plankinton next Tuesday for the first round of regions at 7 pm in Parker. Please come out and support us in the first round," concluded Rozell.