87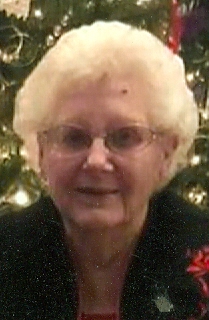 Thursday, June 20
Marion
RoseMary was born on Dec. 6, 1931 at Marion to Peter and Ida (Schlaffman) Mohr. On Feb. 7, 1932, she was baptized into Christ. She grew up at Marion where she attended all of her schoolings except for her senior year, graduating from Alexandria High School. She was confirmed into her faith on June 9, 1946.
On Aug. 31, 1952, she was united in marriage to Ferdinand "Ferd" Schoenwald at Alexandria. They farmed in the Marion and Dolton area until moving into Marion in 2001. She worked for Dakota Industries and later Raven Industries starting in Canistota, Freeman and then Salem until her retirement. She was a lifetime member of Bethesda Lutheran Church.
Grateful for having shared her life are her four children, Allen (Jeanette), Laurie (Scot) Petersen, Jody (Gary) Luke and Dean (Sheryl), all of Marion; 14 grandchildren and 11 great-grandchildren; a brother Jim (Toni) Mohr, Greeley, Colo.; and three sisters, Teresa (Randy) Neugebauer, Canistota, Donna (Jim) Ridler, Buffalo, Minn. and Loretta Nelson, Sioux Falls.
She was preceded in death by her parents, husband Ferd in 2017, son Keith and sisters Bev and Evelyn.
Funeral services were held Tuesday, June 25 at the Bethesda Lutheran Church in Marion with burial will be at Greenwood Cemetery, Marion.
Arrangements provided by Hofmeister Jones Funeral Chapel in Marion.