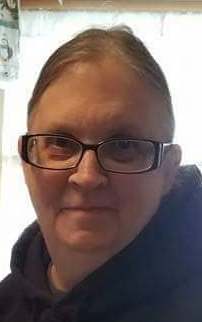 59
Friday, Feb. 14
Parker
Terri Lynn was born on Feb. 4, 1961, at Sioux Valley Hospital in Sioux Falls to David and Lamara (Marsh) Kuck. She grew up at Parker where she graduated from Parker High School in 1979.
On July 3, 1981, she was united in marriage to Billy Trautman at Monroe. Over the years she was employed at Miller Structures, Parker Filter Plant, operated a home daycare and at Donlan's Foodland until she was forced to retire because of her ALS. She was an avid penguin collector.
Grateful for having shared her life are her children, DJ (Tracy) Trautman, Sioux Falls, Jean (Brent Gunter) Trautman, Sioux Falls, Jami Trautman, Parker and Stephanie (Tommy Hansen) Trautman, Parker; three grandchildren, Carter, Emma and Kirsten; the second love of her life, Dave Trautman, Parker; her parents, Dave and Lamara Kuck, Parker; two brothers, Todd Kuck, Sioux Falls and Charles Kuck, Bridgewater; and a sister Tammy (Loren) Roth, Freeman. She was preceded in death by her husband Billy in 1994 and an infant sister Ellen.
Funeral services were Wednesday, Feb. 19 at Calvary Reformed Church, Monroe.
In lieu of flowers, memorials may be made to the ALS Association.
Arrangements provided by Hofmeister Jones Funeral Home.