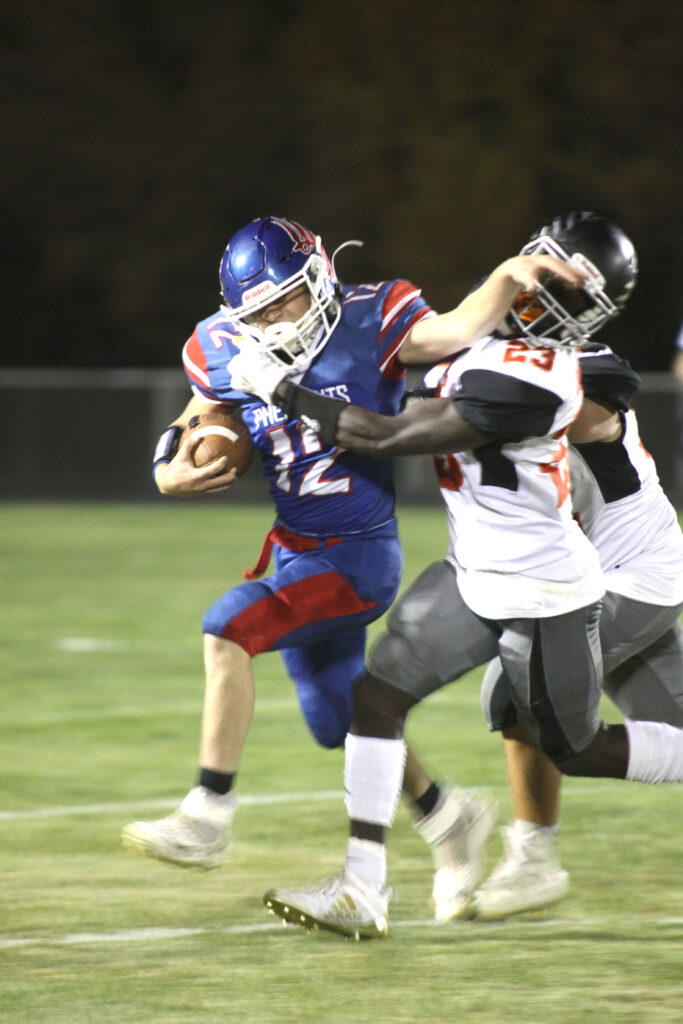 Shane Merrill | Writer
The number one ranked Viborg-Hurley Cougars traveled to neighboring Parker last week, facing off against the Pheasants in conference battle. Parker was unable to gain traction on offense, with the Cougars flexing their strength and showing just why they are ranked number one.
Things were close in the first quarter, as the Cougars went ahead of the Pheasants 8-0.
Parker tried to get something going late in the second, with the visitors leading 14-0, the Pheasants were able to march down field, getting within 20 yards of the goal line, but a fumble on a pitch was recovered by the Cougars, resulting in another score midway through the quarter. V-H added two more late scores, leading 38-0 at the half.
The Pheasant offense could never get going again, with the Cougars leading 42-0 after three and taking the win 50-0 early in the fourth quarter.
Parker struggled to get positive offense on the night, and defensively were led by Geoff Dunkelberger with three tackles.
Blake Schroedemeier led the Cougar attack, passing for 297 yards while Angel Johnson had five receptions for 129 yards and three touchdowns.
"Viborg-Hurley is a very good team. They have size and athletes all over the field. I am proud of our boys for working hard and never giving up. We definitely learned some lessons and hopefully we can learn from those lessons going forward," said head Parker coach Scott Hybertson.
Parker next faces Duebrook this Friday in White.