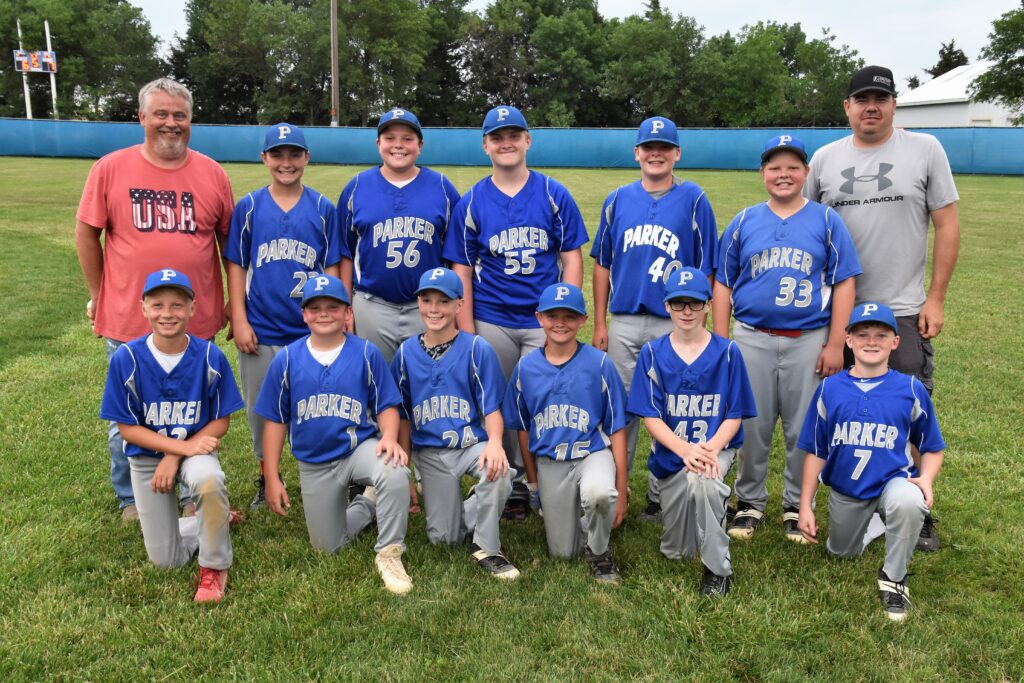 Shane Merrill | Sports
The 9-10 baseball team traveled to Canova last week for the season ending State VFW 10U tournament. Parker was seeded with Salem, DeSmet and Castlewood, ending their season with tough losses but gaining valuable experience for next year.
In their opening game Parker played against Salem. The Pheasants led the Cubs through three innings, up 2-0, but a tough fourth inning allowed several runs and the Pheasants couldn't recover, falling 10-2.
In their second game of the day, Parker faced DeSmet where offense wasn't a problem with Parker rallying ahead late 10-9, only to see the Bulldogs pull even and ahead 11-10 to take the win in the final inning.
Their final game of the tournament was against Castlewood, where once again the Pheasants could hang tight down 1-0 through three innings, only to see the Warriors pull away in the fourth and fifth to go on and win 8-0.
"The weekend went really well," commented coach Max Masters. "We didn't make it out of our pool but for a lot of the kids this was their first tournament. We were in each of the games. The last game got away from us towards the end but the kids didn't quit."
He continued, "All of the coaches were really proud of the leadership from the older kids that will move up to 12U next year. They are going to be hard to replace!
It was the first year coaching kid pitch for all of us and we learned a lot. We are already looking forward to next season."
The Pheasant 9/10 team will return several key players for next season and finished league play with a 6-4 record and were fifth in league standings.