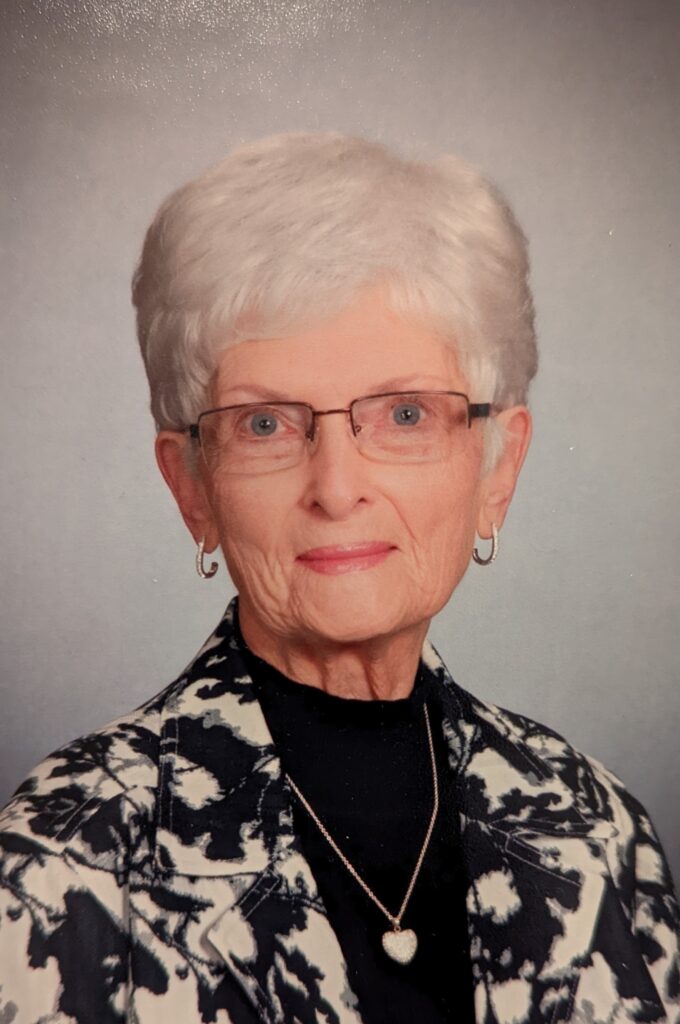 92
Dec. 1
Parker
Carolyn Sneller, 92, formerly of Parker South Dakota , passed away on December 1 at the Dougherty Hospice House in Sioux Falls.
Carolyn Wilma Sneller was born on December 18,1928 to William and Carrie (Ver Steeg) Boone in Sanborn, Iowa. She was one of fourteen children. She graduated from Sioux Center High School and received her Teaching Certificate from Westmar College in LeMars, Iowa. She retired from teaching in 1953
On December 30,1949, Carolyn married Raymond Sneller in Sioux Center, Iowa. To this union three children were born, Wayne , Robert and Lynette Rae. For the first few years of their marriage, she lived on a farm near Sioux Center, Iowa . After her husband served in the Korean War, they moved in 1954 to a farm near Milan, Minnesota. In 1959, they moved to a farm near Monroe, SD and in 1968 moved to a farm near Parker, SD. They retired to Parker in 1991.
Carolyn was a member of the Calvary Reformed Church in Monroe. She served as a Sunday School teacher, choir Director, soloist, and Guild secretary for many years. She was Calvary's church librarian for 22 years.
She had many hobbies including cooking, crocheting, reading and decorating. She also loved spending time with her grand children and great grandchildren.
Grateful for sharing her life is her Carolyn husband of almost 72 years, two sons Wayne (Tamra) of Luverne, MN and Robert (Janelle) of Parker, SD; six grandchildren Kari Dykstra, Jodie Wielenga (Paul), Jana Zeutenhorst (Codie), Deric Sneller (Rebecca) and Jared Sneller; nine great grandchildren: Kalli, Cooper and Jessa Dykstra; Jenae, Brooke and Sadie Zeutenhorst; Tobin, Evan and Kara Sneller. Six sisters, Joan Den Hartog of Sioux Center, Lillian Hogan of Lakewood, CA, Karen DeBoer (Irv) of Sioux Center, IA, Judy Friese (Ivan) of New Ulm, MN, Audrey Gesink of Orange City, IA, Ruth Meyer (Gib) of Sioux Center, IA and Raymond Boone (Hazel) of Jacksonville, Texas
She was preceded in death by her parents; stillborn daughter LynetteRae; sisters June Vanden Berg, Ann Cochran; brothers, William D., Vernon Boone, Marvin Boone and Kenneth Boone.
A funeral service will be held at 11:00 a.m. Saturday, Dec. 4 at the Calvary Reformed Church, Monroe, SD with burial following at the Rosehill Cemetery, Parker, SD. Visitation with no family present will be held in Parker at the Hofmeister -Jones Funeral Home on Friday, Dec. 3 from 5:00-7:00 p.m. Visitation with family present will be held Saturday, Dec. 4 10:00-10:45 a.m. prior to the funeral at the Calvary Reformed Church in Monroe.
Funeral arrangements are provided by the Hofmeister-Jones Funeral Home of Parker.