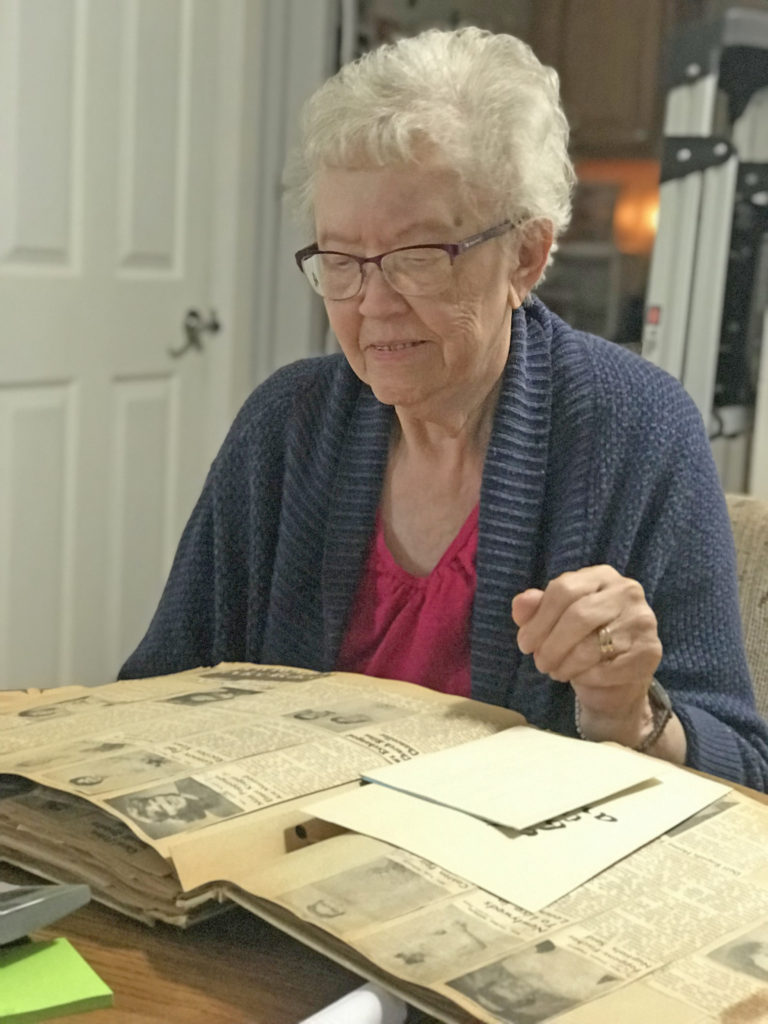 Sarah Ebeling | Editor
Some people hope for a lifetime that lasts 72 years. But imagine, a job that spans more than seven decades. One local woman, Berneta Berens, doesn't have to imagine. 
Berens, who grew up in rural Chancellor, started playing the piano for Germantown Presbyterian Church when she was only 17.
She noted that she had taken lessons from her aunt when she was seven or eight and then as she got older, she continued to take lessons from others.
Berens said when the church approached her and asked her to play, her mom thought she was too young.
"But I did it anyway," said Berens with a laugh.
She said she enjoyed playing piano for the church and in 1951, they got an organ which she then began to play.
From Wednesday night choir practices and Sunday church services, to weddings and funerals, Berens has probably spent more time on a piano bench than anywhere else throughout the past 88 years. And every week, she said she played by the book.
"I didn't trust myself to play by the heart. I had to have my notes," she said.
And, she wouldn't change a thing. She noted she only missed a Sunday if she was on vacation, or having kids.
"And I had three of them," she said about her children Brenda Bultena, Byron Nogelmeier and Belinda Nogelmeier.
Berens said she did what she had to do when it came to playing for the church because she feels it was one of her callings.
"I enjoyed playing for the church. And I played through many a preacher" she said of the 11 who have come and gone at Germantown.
And although she knows she will miss it and the people, Berens played her last Sunday at the end of the year.
"After that many years, it is time to quit and let some younger ones do it," she said.
Today, Berens is spending her spare time getting settled into her new home with husband Harvey. She recently moved to Parker after having spent the last 66 years in Chancellor.