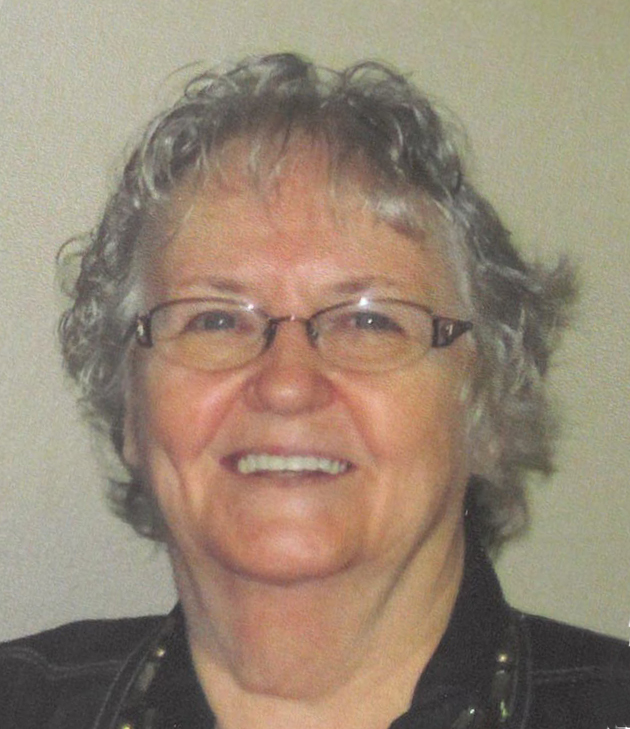 81
Sunday, Dec. 8
Redwood Falls, Minn. formerly of Sioux Falls
Jo was born on July 10, 1938, on a farm west of Viborg to Howard and Phyllis (Long) Georgeson. Jo grew up on a farm near Chancellor and went to school at Rocky Ridge District #2. She attended high school in Parker until her parents bought Turkey Ridge Store in Turkey Ridge and then she attended Hurley High School where she graduated as the class valedictorian in 1956. She earned a BS in Elementary Education from Southern State Teachers College in Springfield and a Masters Degree in Education from the University of South Dakota. Jo was a teacher for 37 years. Her first job was at a one-room schoolhouse in the Thompson School for two years and then she moved to Hurley where she taught second grade for one year and then Jr. High English. In 1966 she moved to Sioux Falls where she taught second grade at Emerson and Jane Addams until she retired in 1999.
Jo was married from 1958 to 1962 and during those four years, she had three daughters. She once said that her greatest accomplishment was "Raising my three daughters by myself and feeling quite successful."
Jo loved being outdoors. She was an avid gardener and also loved to hike and go camping. Jo also loved to read, especially westerns and was very proud of her collection of Zane Gray books. For two summers she took her daughter on three-month camping trips through the central United States from southern Canada to northern Mexico. During these trips, they visited national parks and monuments and every place that was a setting for a Zane Gray book. Jo was a life-long collector. As a young girl, she collected salt and peppershakers. As an adult, she loved to go to auctions and collected antique furniture that she often refinished herself. She also collected books, coins, stamps, rocks, plates, glassware, figurines, dolls, dogs with bugs on their tails, Fox and Thompson prints and antiques. She also had a love of unusual and quirky items. Jo was also very creative and artistic. She loved doing crafts and often gave gifts that she had made herself. She was a talented painter and avid quilter. The walls of her house were filled with pictures that she had painted and quilts that she made. For many years she had a booth at the local flea market where she sold hand-painted wooden decorator items.
Jo loved animals and had many special pets throughout her life. As a young girl, she had a dog, cat, horses and a goat (that she 'rescued' from a farmer who was taking it to the butcher) and even a pet crow. As an adult, she always had a dog and a cat, most recently Sweetie Pie and Priscilla.
When asked what her favorite activities were Jo replied, "Being a mother and grandmother." She loved her grandchildren and loved to spend time with them. She was always available to babysit and would drive for hours to see them in a sporting event, music concert, or play. Visits to grandma Jo's were always a highlight for her grandchildren.
Jo was diagnosed with lymphoma and Alzheimer's in 2006 and breast cancer in 2011. The cancers were treated and went into remission but both returned in the summer of 2019.
Jo once said that what she would most like to be remembered as "a kind, interesting, friendly, fun, hardworking person who won the lottery." She never won the lottery, but she will also be remembered for her quirky sense of humor.
Jo is survived by daughters Joni Nieland of Redwood Falls, Minn. and Julie (Harvey) Dorfschmidt of Mandan, N.D.; grandchildren: Joshua Nieland of Safety Harbor, Fla., Nicole (Joe) Huseby of Redwood Falls, Minn., Breanna Tuley of Redwood Falls, Minn., James Lange of Seattle, Wash., Jessica Tuley of Seattle, Wash., Jon Tuley of Seattle, Wash., Christopher (Kate) Dorfschmidt of Bismarck, N.D., Andrew Dorfschmidt of Mandan, N.D. and Katy Dorfschmidt of Fairbanks, Ark.; and great-grandchildren: Alexis, Callie and Emily Huseby all of Redwood Falls, Minn. and brother Jim (Avis) Georgeson of Hurley.
Jo was preceded in death by her parents, step-father Gene Friman, daughter Jean Lange, granddaughter Mandy Nieland and son-in-law Jim Nieland.
Funeral services will be held Saturday, Jan. 4 at Dakotah Lodge – Sioux Falls at 2 p.m.
Arrangements provided by Stephens Funeral Service – Redwood Valley Funeral Home.