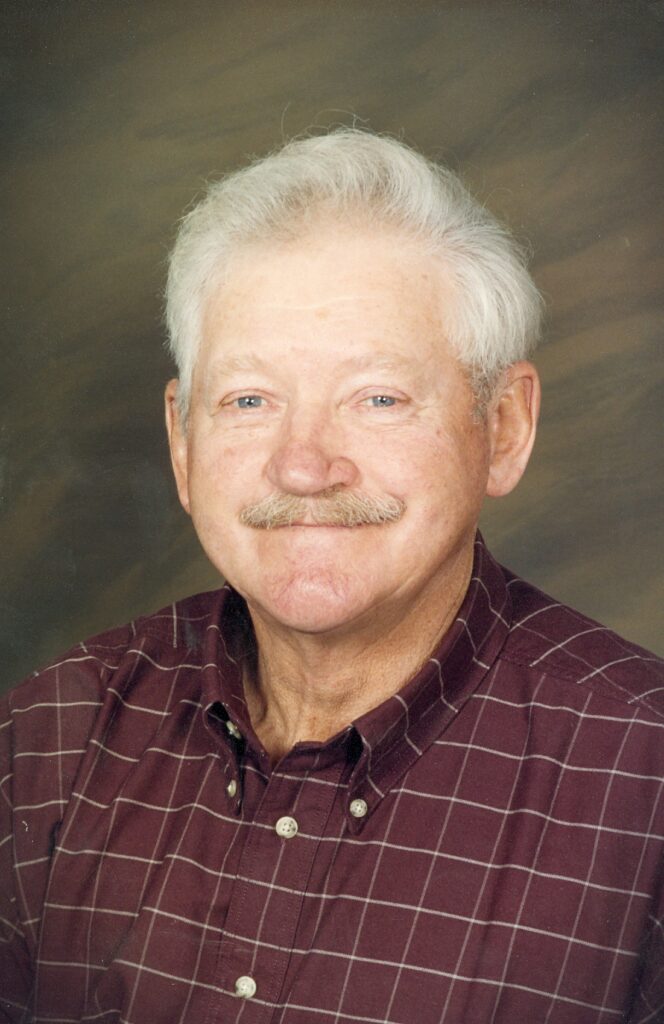 88
Monday, Nov. 16
Irene
Leland Clayton Eide was born in rural Irene to Rachel Marie (Lee) and Arnt Eide on June 12, 1932. He was baptized and confirmed at the Meldal Lutheran Church. He was a longtime member of Calvary Lutheran Church in Irene and faith remained a large part of his life.
Leland grew up working on the farm and attended Sletten Country School and high school in Irene. He served in the US Army from 1953-1955. He had many jobs throughout his life, he farmed, owned and operated a motel and retired from Kolbergs as a welder. Leland was also a member of the Irene American Legion.
Leland was married to Gaye Schenk on Dec. 14, 1956 and they raised nine children. Randy (Rebecca) Sioux Falls; Tim (Kim) Centerville; Mark (Kimberly) Yankton; Lori (Todd) Knutson Utica; Susan (Mike) Hansen, Lee's Summit, Mo.; Dave (Cathy) Watertown; Angela (Earl) Dell Frankfort, Ill.; Greg, Irene and Janelle (Joe) Sees, Avon.
Leland was known for his gentle, loving spirit, sparkly eyes and compassionate nature. He greeted everyone he met with his warm, contagious smile and a story or two. He loved his horses and tractors almost as much as his children, 32 grandchildren and 28 great-grandchildren. He was so proud to attend his grandchildren's events and sporting activities.
Great faith and work ethic were instilled in all of his children, he was a great role model and his patience was unending.
Music was also a large part of Leland's life. He loved singing and playing his banjo, guitar and fiddle. He participated in choirs, barbershop quartets and most recently the Turkey Creek Revival Band.
Leland was preceded in death by his parents and siblings James Monroe, Lorraine (Sanford) Engen, Orris, Ada (Marlin) Anderson-Jervik, Johie, Kermit (Florence) and Carmen (Dwayne) Stanek.
He is survived by his children, grandchildren, great-grandchildren, sister Florence Qualseth, San Louis Obispo, Calif.; brother Clinton Eide, Hamel, Minn.; sister-in-law Carole Eide, Eden Prairie, Minn., and many nieces and nephews.
Private family funeral services will be held at on Wednesday, Nov. 25 at 1:30 p.m. The service will be live-streamed, go to the Hofmeister-Jones Funeral Home's website.
A public burial with military rites will follow at the Meldal Cemetery at 2:30 p.m. Due to COVID-19; you're required to wear a mask and practice social distancing at the church and cemetery for the celebration of Leland's life.
Funeral arrangements provided by Hofmeister-Jones Funeral Home.