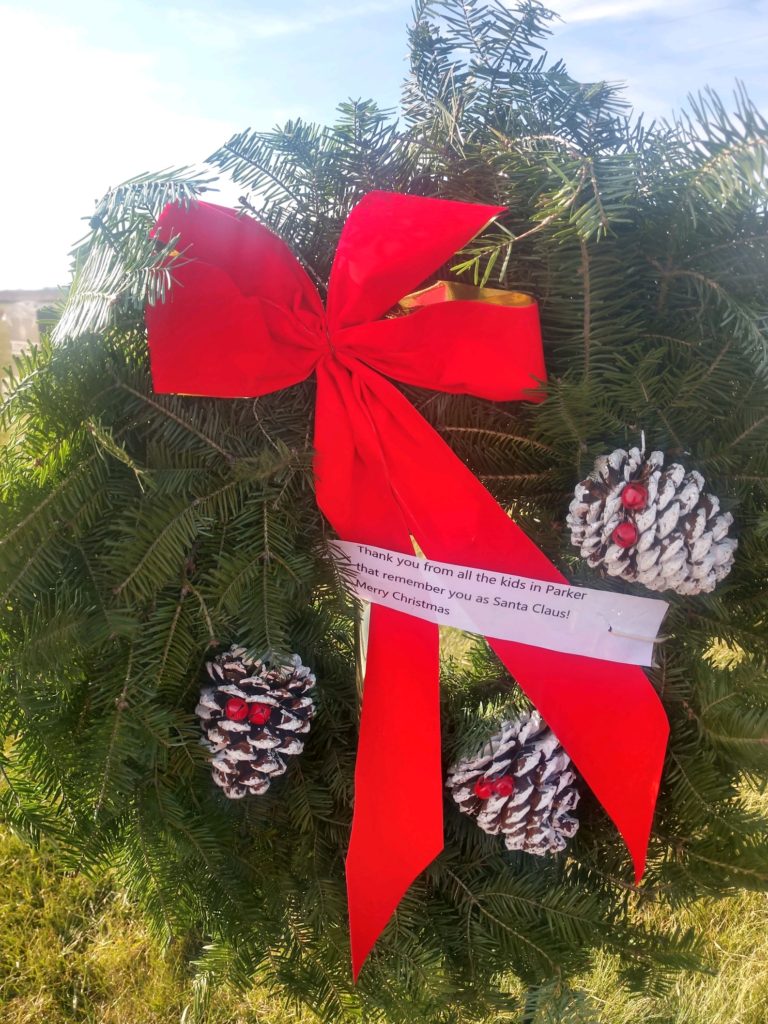 Dawn Rye | Writer
Each December, as families gather for the holidays, stories of friends, family, loved ones and past Christmases abound.
This year is no different but there may be one story that many do not know about long-time resident John Garry.
John, who lived in Parker for several decades, was known for running Kapps Oil and also for being an accomplished auctioneer. What many didn't know though was that in his spare time, during the holidays, John had been asked to play Santa Claus by the Parker City Office. Wife Joyce explained that John was a big kid at heart and he jumped at the opportunity. For 10 years the couple would purchase Christmas presents with money raised by local churches and ministers and also helped fill sacks of candy to be handed out to residents.
Recently, a wreath, remembering John was placed on his headstone in Bridgewater. Attached to the wreath was the laminated message, "Thank you from all the kids in Parker that remember you as Santa Claus. Merry Christmas."
John died three years ago this month, but his memory and his Christmas spirit has not been forgotten.