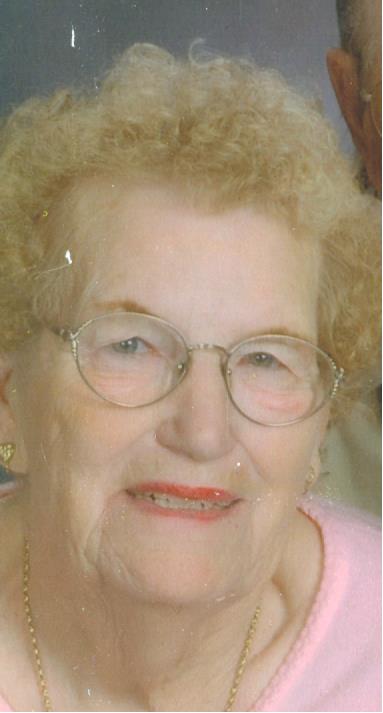 81
Friday, Jan. 29
Sioux Falls
Marjo Beth Ulfers was born July 22, 1939, on the family farm near Chancellor, the daughter of Edward and Tillie (Jurgens) Ulfers. She grew up here and attended Chancellor District #87 rural school before graduating from Chancellor High School in 1957.
On March 28, 1959, she was united in marriage with Gary Dannen at their farm near Chancellor, where the couple resided. Marjo was a devoted wife and mother who worked alongside Gary with the farming and milking operation. She also worked for many years in the restaurant at Larry's Truck Stop near the I-29 Tea exit and later worked in laundry and housekeeping at the Lennox Good Samaritan Society.
Marjo was a member of the Chancellor Reformed Church and the Chancellor American Legion Auxiliary as well as a Gold Star Sister. She volunteered as a Girl Scout Leader and sold Watkin's products as an independent consultant. She enjoyed embroidery, camping, and collecting spoons. Above all, Marjo loved and cared for her family.
Marjo was preceded in death by her parents, an infant son and her siblings, John Ulfers, a casualty of the Vietnam War, and Jewel Sweeter.
Grateful for having shared her life are her husband, Gary; children: Gale (Penny) Dannen, Tea; Joy (Paul) Schreurs, Lennox; Timothy Dannen, Chancellor; Todd (Robin) Dannen, Chancellor; Jill (Reuben) Brown, Lennox; and Mary (Travis Irwin) Dannen, Chancellor; 15 grandchildren; nine great-grandchildren; brother Stuart (Frances) Ulfers, Eagan, Minn.; as well as other relatives and friends.
Visitation with family present will be 5-7 p.m. Thursday, Feb. 4 at Chancellor Reformed Church. Services will be held Friday, Feb. 5 at 1:30 p.m. at Chancellor Reformed Church, Chancellor. Internment will be in Lennox Cemetery.
Arrangements provided by Dindot Klusmann Funeral Home of Lennox.