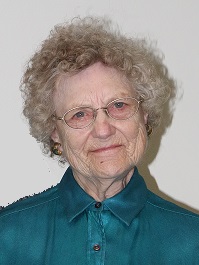 80
Salem
Monday, March 23
Mildred Schultz was born July 2, 1939 near Bridgewater, to Gust and Emelia (Juhnke) Schultz. She grew up in the area and graduated from Bridgewater High School in 1957. She worked at a café in Mitchell and took care of her brother Harleys' children until she married BeDeane Kurth on March 29, 1960 in Scotland. Mildred and BeDeane farmed all their lives together near Salem and she raised their daughter Denise. Mildred loved the farm, milking cows, raising the pigs and tending her vegetable garden. She was a member of the United Church of Canistota.
Mildred is survived by her husband, BeDeane and daughter, Denise of Salem; siblings, Harley Schultz, Maynard Schultz, Alice Schmeichel Hagge (Calvin) and Elnora (Ron) Unruh.
She was preceded in death by her parents, Gust and Emelia and siblings Arnold Schultz, Laverna Ahrendt, Edwin Schultz, Herbert Schultz, Gladys Becker, Gust Schultz, Emelia Schultz and Wilbert Schultz.
A celebration of life will be held at the United Church of Canistota on Saturday, Sept. 5 at 10:30 am. For the safety of all, the family asks that face coverings be worn. Arrangements provided by Kinzley Funeral Home.