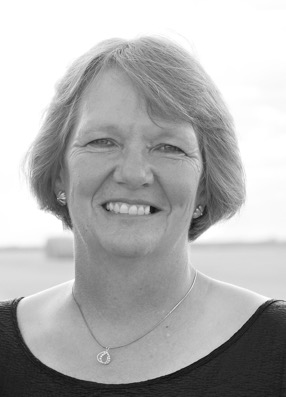 62
Tuesday, Dec. 17
Hurley
Nancy Kae Fischer was born on Aug. 18, 1957, at Sioux Falls to Johnnie and Mabel (Schoffelman) Fischer. The family lived south of Wall Lake until her father died in 1967 and the family moved into Lennox. After graduating from Lennox High School in 1975 she served in the US Army. While in the service she was in the military police canine unit, having been stationed in Korea for a year. After serving for nearly four years and a year in the Army National Guard she was honorably discharged. She lived in Euclid, Ohio and Lennox for a time before moving to Hurley where she raised dogs. For 20 years she was employed as a welder at Koyker Industries in Lennox. In 2020 the new distribution center for Sioux Steel will be named in her honor.
Nancy grew up attending the Germantown Presbyterian Church and has been a member of the United Methodist Church since moving to Hurley. In March of 2017, she gave the gift of life donating a kidney to her brother Harley. She was an active volunteer at the dialysis center lending emotional support to the patients and also volunteered to help serve meals at The Banquet.
Grateful for having shared her life are her four children, Amanda of Hurley, Brenda of Lennox, Donald and wife Aimee, Kansas City, Mo. and Christopher of Lennox; her grandchildren Caden and Jordin Bott; seven brothers and sisters, Joyce (Kennard) Simonsen, Hurley, Earl (Kyra) Fischer, Lennox, Jolene (Douglas) Berens, Swan Lake, Eldonna (Randy) Hanisch, Lennox, Wayne (Amy) Fischer, Lennox, Harlay Fischer, Lennox and MaryJo (Timothy) Hooten, Quitman, Ariz.; a step-brother and sister, Edwin (Rose) Johnson, Lennox and Sharon (Gaylord) Hansen, Hartford; and many nieces, nephews, cousins and friends.
Funeral services were held Saturday, Dec. 21 at the United Methodist Church in Hurley. Burial will be at a later date upon completion of the State Veterans Cemetery at Sioux Falls.
Arrangements provided by Hofmeister Jones Funeral Home.
In lieu of flowers, memorials may be made in memory of Nancy to the Sanford Kidney Transplant Center, 1205 S. Grange Avenue #201, Sioux Falls, SD 57105