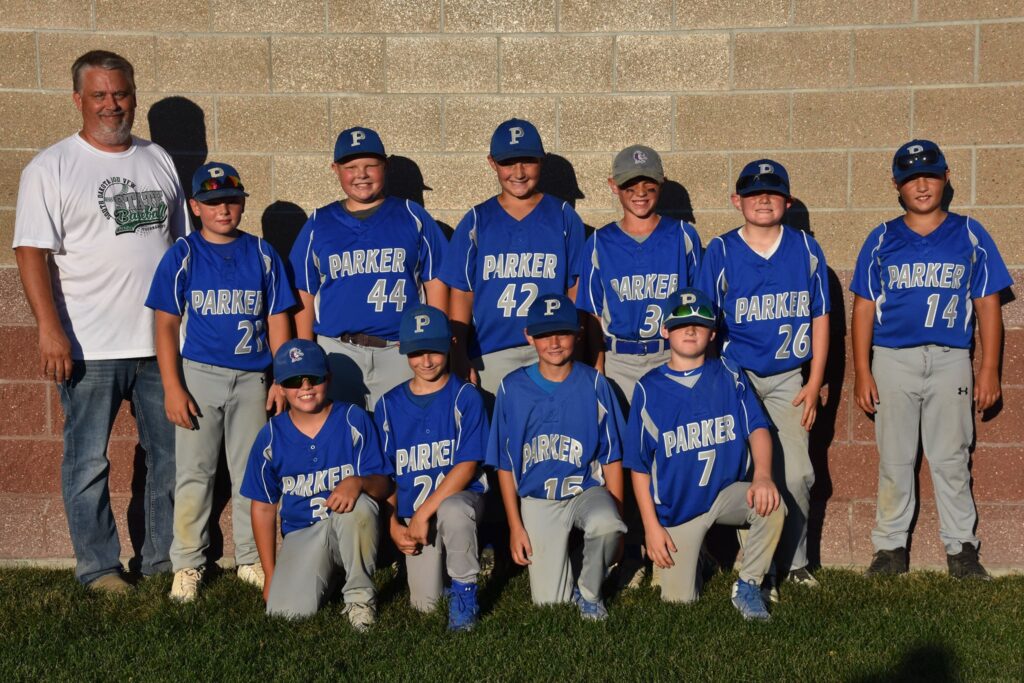 Shane Merrill | Writer
The Parker Red 10U team wrapped up their regular season last week facing off against Tea Baumann in the finale. The Pheasants snatched the lead late in the game in a 12-6 victory. The game was tied at two with Parker batting in the top of the third when Brady Beyer doubled on a 2-0 count, scoring two runs. Both offenses were strong at the plate as Parker collected six hits and Tea Baumann three in the high-scoring affair
Parker opened up scoring in the first inning, when Jack Anderson grounded out, scoring two runs.
In the bottom of the second inning, Tea Baumann tied things up at two. The Pheasants notched five runs in the fourth inning. The offensive onslaught by Parker was led by Beyer, Anderson, Caleb Wieman and Levi Rand, who all drove in runs.
Tea Baumann scored three runs in the fourth inning. But it was too little too late as Parker went on to win 12-6.
Beyer toed the rubber for Parker. He surrendered one run on zero hits over one inning, striking out two.
Rand went 2-for-3 at the plate to lead Parker in hits. The Pheasants stole seven bases during the game as two players stole more than one. Nolan Mitzner led the way with four.
"We had a great year," commented Red coach Mike VanVliet. "I am proud of the progress our players made with both knowledge of the game and improving the fundamentals. Our pitching took a giant leap this year and helped us to a two-loss season, one being to league winner Parker Blue. I feel honored to have been their coach this season."
Parker Red finished the season 8-2, and took third in the final league standings. Both Parker teams combined for a 20-2-1 regular season record. When both teams combined the Pheasants also finished in the top eight at the state tournament. Parker will have the eyes set on making another run next season.