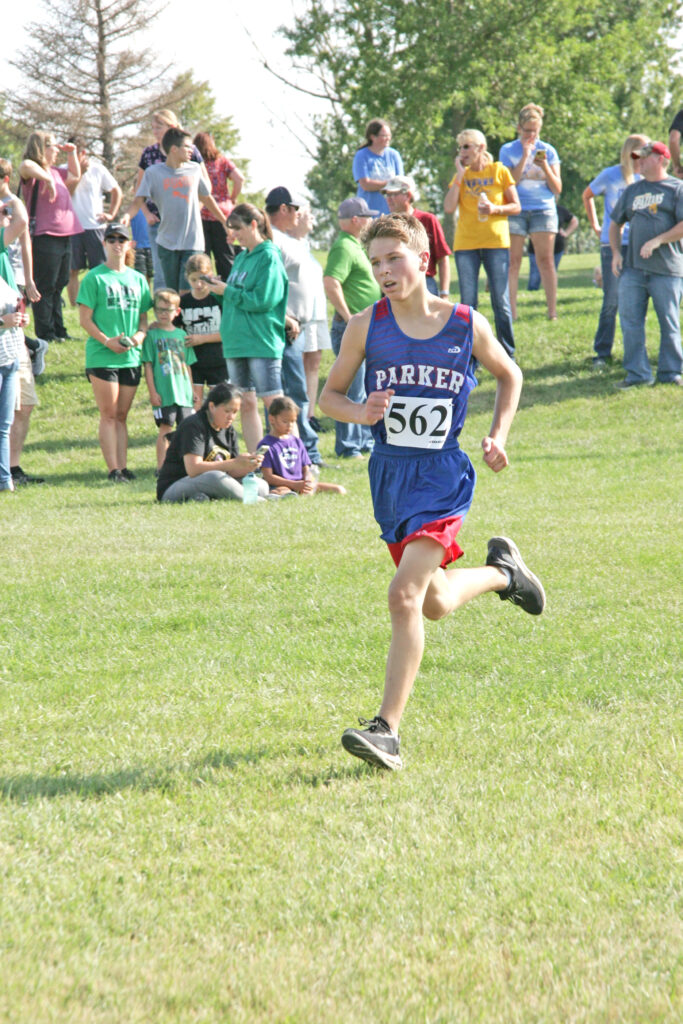 Shane Merrill | Sports
The Parker cross-country team has been hard at work this season, taking to the golf course in Salem last week. The Pheasants had an exceptional day started off by the junior varsity race. All of the JV runners medaled, with Jonas Sattler and Colten Preheim leading the way on the boys team finishing 19th and 28th respectively. Lanie Kaas led the girls team finishing 28th.
On the varsity side Lincoln Kippes and Alex Kuchta placed in the top half of the group while Jevin Erickson was able to finish the race with an injury.
Senior Josie Leberman medaled and took 27th place while Macy Kippes turned in her best career performance in the 5k.
"We are off to a good start," said coach Taylor Beil. "We will continue to work hard and get better as the season progresses."