Remember Everyone Deployed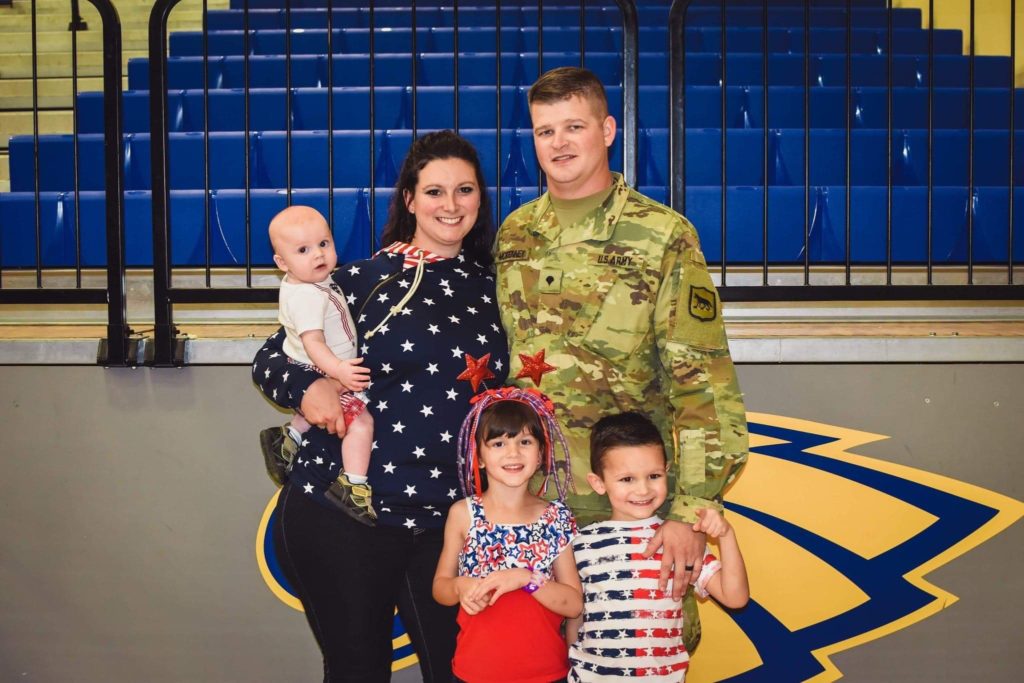 Sarah Ebeling | Managing Editor
Currently, the 147th Field Artillery Battalion and the 147th Alpha Battery is on active duty in Europe. About 200 soldiers are in the unit, including local Parker solider Rob McKenney.
In an effort to bring awareness to the soldiers that are not home right now with their families, they group has asked that everyone wear red on Friday, Jan. 31 to show their support.
As a soldier's wife, Alexxis McKenney said, "It's nice that people would do a simple task to show support for people who are thousands of miles away."
McKenney noted that her family and many others wear red every Friday as a way to show support to soldiers everywhere.
As part of a large military family, McKenney is passionate about this project. Along with her husband, McKenney has a brother, two sisters, a brother-in-law and a niece who are all military members.
"I think it is amazing. It is one of those things I am most proud of," said McKenney.
Anyone who wears red on Friday and is on Facebook is encouraged to share their photos and either tag McKenney or send them to her. She noted she is hoping to get as many pictures as possible so she can send a collage to the unit showing them how many people are supporting them.