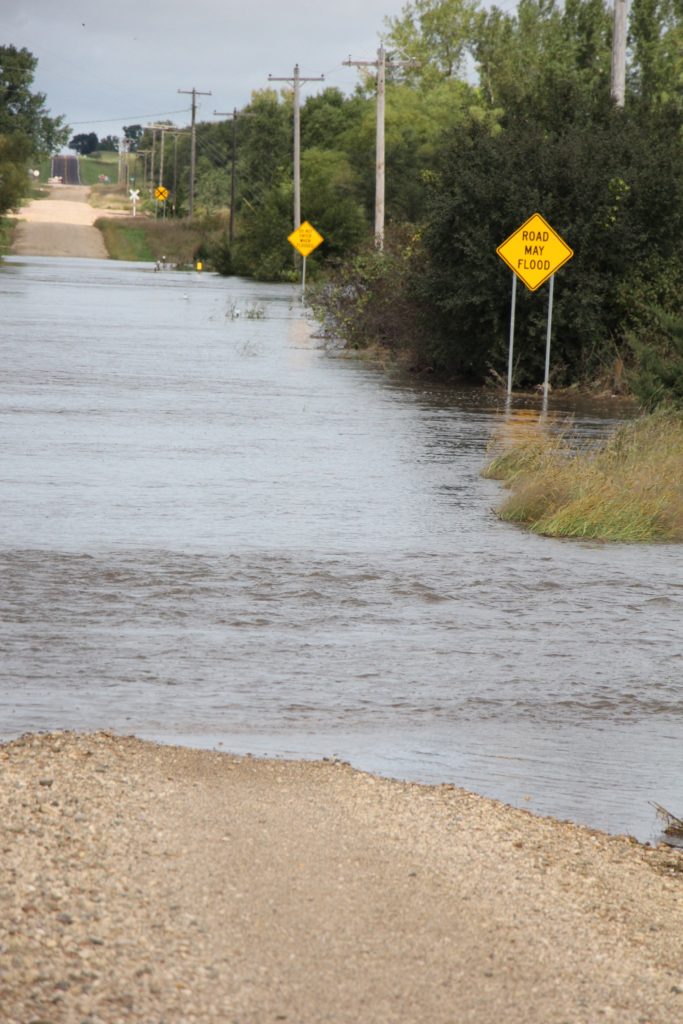 Dawn Rye | Writer
Flooding is the nation's most common natural disaster. Flooding can happen in every state and territory. However, all floods are not alike. Parker residents saw not only flooding but also sewage backup starting in March 2019 after several inches of rain fell on snowy and frozen grounds.
According to Turner County Emergency Manager Brad Georgeson, he explained this spring there is a high probability of flooding. He said at this time the National Weather Service's prediction for this spring is an unknown degree of flooding.
He explained due to the nearby Vermillion River, Parker residents experienced more flooding during the first and third flood of last spring. Georgeson said average predictions are the Vermillion River can have a 25 percent chance of flooding. However, this year those prediction percentages are increased to 75 percent.
Georgeson said with the residential sewage backup, his suggestion is to plug any drains that are in the basement to reduce or prevent sewage backup. He explained to check valves if you have floor drains and to plug shower drains and washing machine drains to help prevent back up.
He noted homeowners are encouraged to check their policy for flood coverage. Georgeson said homeowners' policies do not cover flooding unless it is added to the homeowner's policy. It takes 30 days for the flooding policy to become effective, noted Georgeson.