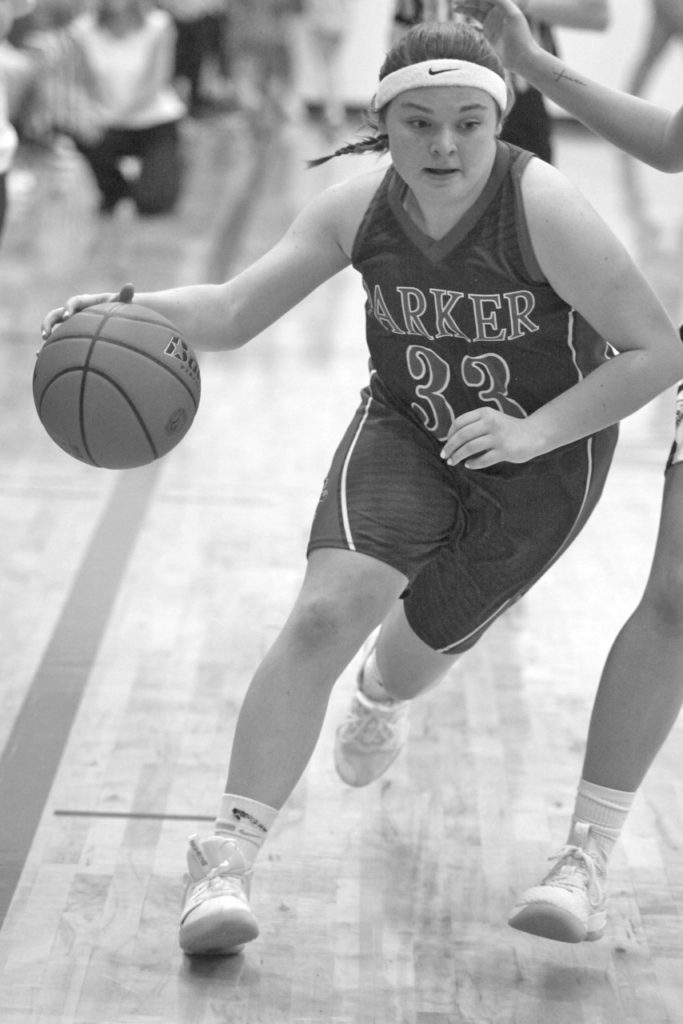 Shane Merrill | Writer
Parker 8-13-12-10
V-H 18-17-17-18
VIBORG—Coming off a nice stretch of competitive games, the Parker girls faced neighboring Viborg-Hurley last Friday night, in the first of two weekend games.
The Cougars used their strong inside-outside game to perfection, and opened up a wide lead, taking the win 70-43.
Viborg-Hurley opened the game knocking down the first two buckets and going up 4-0. Parker responded as Lexi Even got to the free throw line for two points, but the Cougars quickly laid on the offense from there going up 10-2 and leading 18-8 after one.
The Pheasants did manage to put up a valiant effort in the second quarter, down 10. Parker came storming back off shots from Rayna and Cierra Mohr, pulling Parker with 20-19. That was as close as the Pheasants came the rest of the way, with V-H leading 35-21 after two.
The Cougars expanded their lead in the third quarter, going up by 20, but Parker did manage eight late points, pulling within 52-33 as time expired on the third.
Viborg-Hurley defense allowed little to happen for Parker in the fourth quarter with the Cougars going on to take the win 70-41.
Rayna Mohr led Parker with 10 points while Even had nine and Sydney Berens seven.
"Viborg-Hurley has a really good group of girls. It was a great experience for us to see such a great inside, outside team that could move the ball that well," said Parker coach Kennedy Wagner. "Defensively, we struggled on help side defense and rebounding. Offensively, we did a great job of getting to the free throw line."
Next up the Pheasants faced Sioux Valley.
Cossacks escape Pheasants
Parker 2-7-10-11
Sioux Valley 20-16-13-11
PARKER— The Parker girls basketball team met Sioux Valley on the hardwood last Saturday afternoon in the first of a double header. The two teams had met in the conference tournament with Sioux Valley taking the win by two, but this time the Cossacks were firing on all cylinders, exploding for a 27 point halftime lead and going on to win 60-30.
Offense was hard to come by for the Pheasants in the first half, putting up just two points in the first and seven in the second. The visitors never trailed, leading 36-9 at the half.
Parker did manage some offense in the second half, albeit too late, as Cierra Mohr and Lexi Even tried to make something happen to create a spark. The Pheasants still trailed 49-19 after three and went on to fall to the visitors 60-30.
Cierra Mohr was the only player in double figures, posting a double-double with 13 points and 10 rebounds.
"Sioux Valley has a really young team but has tons of leadership," said coach Kennedy Wagner. "Vincent really set the tone for them coming out shooting that well in the first quarter. We did a great job of attacking and getting to the free throw line, but we need to be consistent with our shooting."