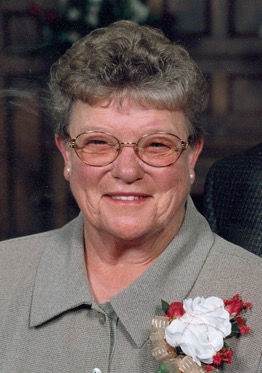 Joy Berthelsen
89
Saturday, March 21
Parker
Veva Joy Berthelsen was born on Jan. 13,1931 at Parker to Ray and Laura (Finn) Bousfield. Joy grew up in Parker and graduated from Parker High School in 1948.
She married the love of her life, Howard Berthelsen, on June 11, 1950. After spending two years together at Fort Lewis in Washington while Howard served during the Korean War, the couple returned home to farm southwest of Parker. They spent their entire lives working alongside each other on the farm and raising their son and daughter. As well as being a farm wife and loving mother, Joy was always one to lend a helping hand or a warm meal to anyone in need. She was kind, generous, cheerful and loving, especially to her grandchildren whenever she was called upon to care for them. Days with grandma were always special. She taught many lessons, but mostly how to love with all your heart. Always accepting of life's circumstances, one would hear her say, "and that's ok too."
Joy was a member of the First Presbyterian Church.
Grateful for having shared her life are her two children, Allan (Robin) Berthelsen, Parker and Kathy (Doug) Meyer, Lennox; six grandchildren, Josh (Brenda) Berthelsen, Jaime (Mike) Bartell, Zach (Jen) Meyer, Alaina Meyer, Audra (Tyler) Panek and Mason Meyer; and nine great-grandchildren, Madilyn, Mykah, Tobin, Teagyn, Victoria, Alexander, Connor, Rebecca and Paige; and sisters Elaine (Bill) Gortmaker, Columbia, Mo. and Connie (Bob) Havard, Albany, Minn. She was preceded in death by her husband, Howard, her parents, brother James "Bud" (Margaret) Bousfield, sisters Esther (Marlyn) Sisson and Vivian (Marvin) Hopf.
A private family service was held at Hofmeister-Jones Funeral Home.
Arrangements provided by Hofmeister-Jones Funeral Home.