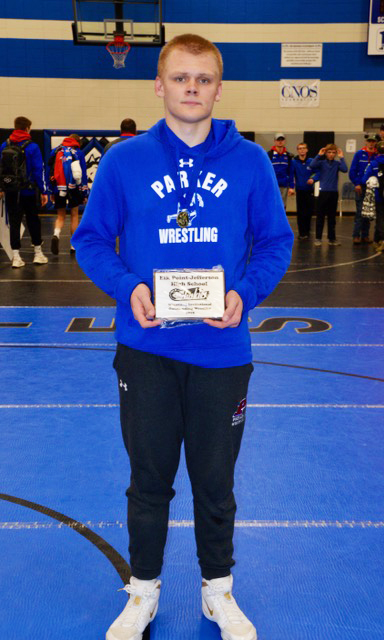 Shane Merrill | Writer
The Parker wrestling team headed to Elk Point last Saturday for the always tough Huskie Invite. The tournament featured some of the area's finest and largest schools, and the Pheasants were able to hold their own with seven wrestlers in the top four. They were led once again by Tanner Even who kept his undfeated streak alive, knocking off two time champion Josh Crownover 10-8 in the championship and being awarded outstanding wrestler of the tournament.
Parker finished fifth just behind Canton, Pierre, Millard North, and West Sioux Iowa.