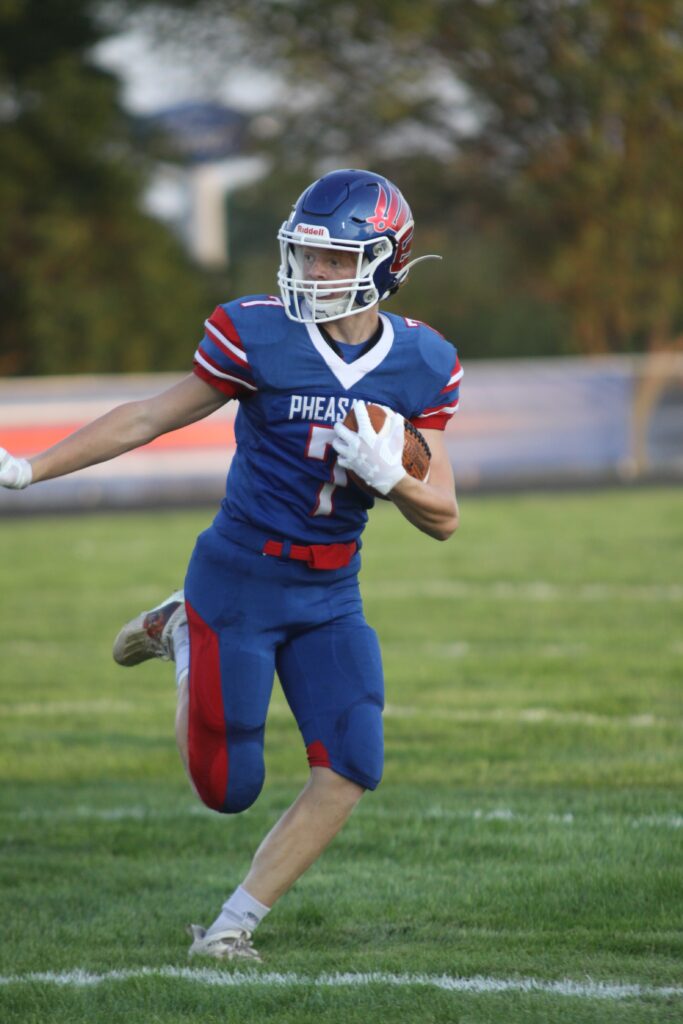 Shane Merrill
The Parker football team opened their football season last Friday night, with some of the first sports action since last winter. The Pheasants battled through the first quarter, but it wasn't enough as the Badgers used a steady attack to run past Parker 5-12.
A-LP struck first in the game, marching down field and scoring on a 1 yard run, going up 6-0. The Pheasants responded, as Colby Olson broke loose on a long run, but was stopped at the two yard line, where he scored four plays later knotting things at 6-6.
From there on out it was all Badgers, as they scored 22 unanswered in the second quarter, leading 28-6 at half and up 44-6 after three. Parker did muster one more score, as Jaivyn DeBoer punched in a shot from 13 yards out, but the Badgers responded with one more, going on to win 50-12.
Arlington-Lake Preston managed to outgain the Pheasants 404-207. Olson led the Pheasants with 88 yards on 13 carries, while Lane Wieman had 30 yards, DeBoer 26 yards and Ray Travnicek 22 yards. Davin Fuller also had 28 yards receiving on three catches. Defensively, Travnicek had seven tackles while Wieman had five.