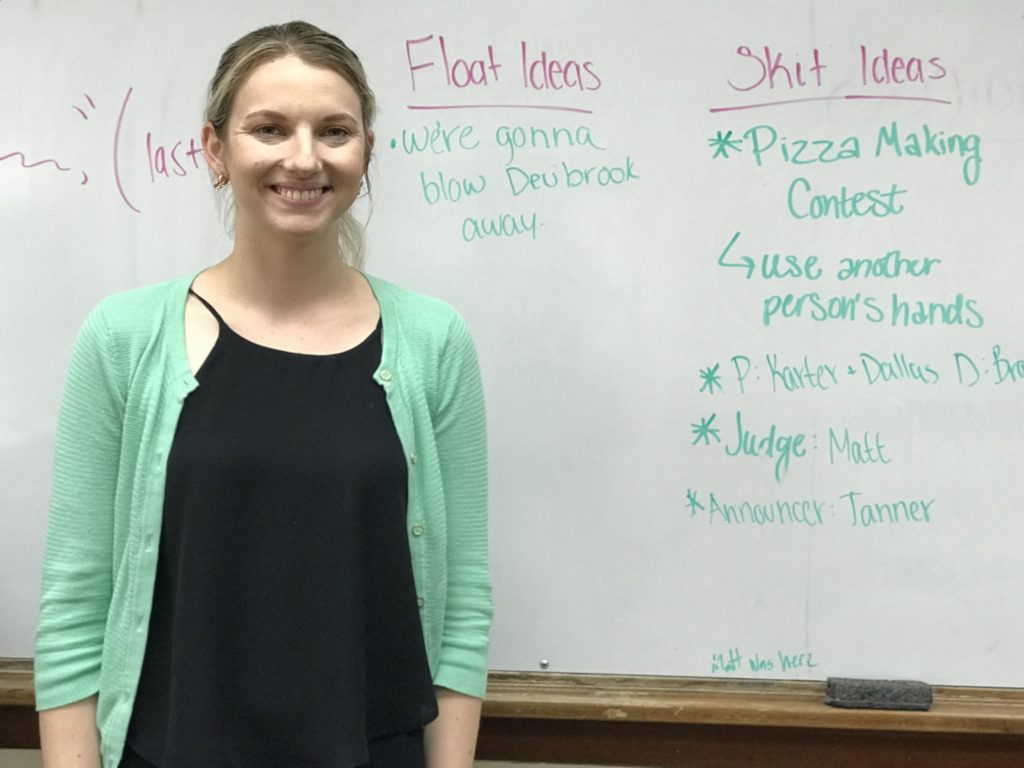 Sarah Ebeling | Editor
Sarah Barnhardt is quick to tell you why she loves teaching. The first year English teacher graduated from USD with a bachelors degree in 2010 and a masters degree in 2019 and said she loves helping people learn.
"And I have always loved school and wanted to try to help it be more enjoyable for my students," she said.
Barnhardt, whose dad is in the military and who has traveled all over the states, said she chose to come to Parker based on what she read about the school.
"I saw they were an excellent school the last seven years and I was reading some of the teacher's bios and saw that so many of them had been here a good 10 plus years so I figured if so many were staying it had to be a good place to be," she said.
Barnhardt said she easily picked English because she loves to read and loves helping people understand the different literary devices.
"Writing was my favorite activity in high school," she said. "I want to help students write better and it gives me an excuse to read in class."
Barnhardt said she always knew she wanted to be a teacher, but, she had a weird career path to get there. She said she received a lot of negativity when she said she wanted to be a teacher and so, she decided to major in public relations instead, with a plan on moving back to Washington, D.C.
However, after spending time at school in South Dakota, she ended up loving the state and stayed, deciding to follow the path she knew she really wanted to take.
Besides teaching, Barnhardt is also in charge of cheerleading, drill team and senior projects.
"My favorite part of teaching is working with students one on one. When students have that 'ah-ha' moment and the light bulb goes off," said Barnhardt.
The hardest she says is all of the behind the scenes that no one ever thinks of and the paperwork.
Barnhardt, who is married and lives in Tea, said she is most excited about the senior project presentations.
"And seeing how far they have come and what they are able to produce," said Barnhardt.