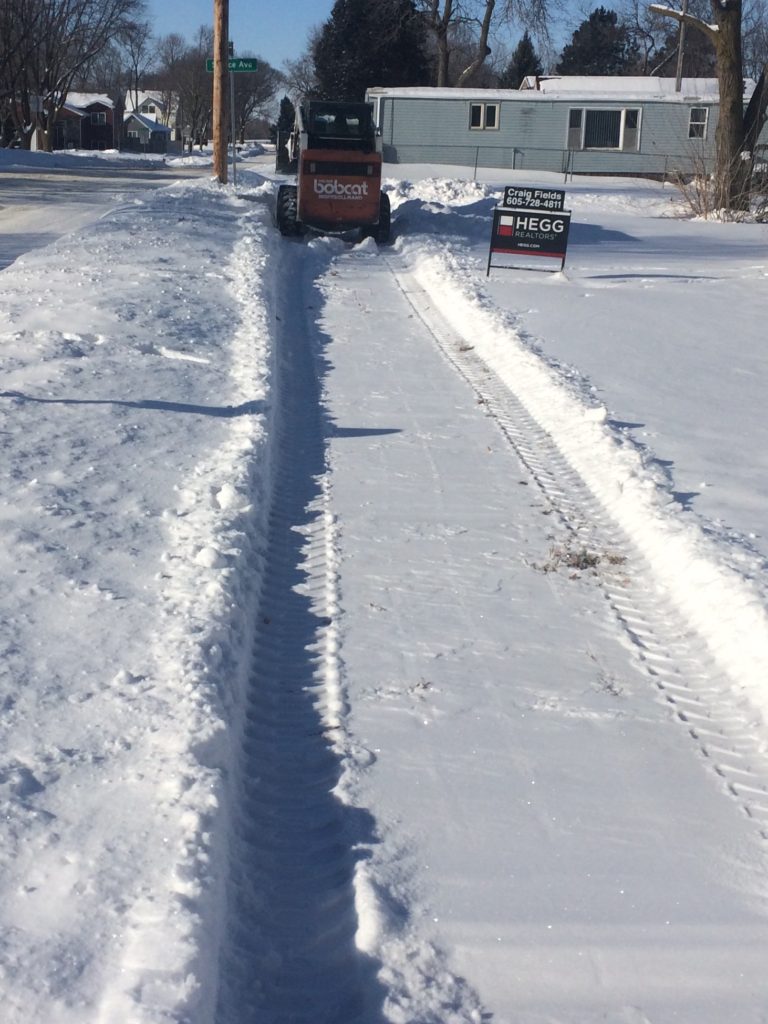 Dawn Rye | Writer
Parker City employees were out on Wednesday, Jan. 15 shoveling and moving snow from 21 residential homes and a few businesses in the Parker area.
According to Parker Street Superintendent Mike Jorgensen, the residents and business owners received a notice of the City Ordinance 6.03 Snow Removal.
The City of Parker snow removal ordinance states the owner, tenant, or person in possession of the property found in violation of this section, may, within 72 hours of the time when the notice of violation was given, pay to the office of the City Finance Officer, the sum of $50.00. After three days the fee will move to $75.00. Upon failure, the fine will be $100.00 and court costs.
Jorgensen said the idea is the city employees don't want to clean sidewalks because it is the homeowner's responsibility. He explained if residents made a decent attempt to clearing off sidewalks, the city left them alone.
Jorgensen noted there is a lot of unhappy people and several complaints about people who have to walk in the snow. He explained every time there is a snowstorm the snow removal ordinance policy would be enforced.